Can HGH Improve Sex Drive and Sexual Performance?
Men and women alike experience drops in sex drive over time. While some tend to chalk this tendency up to a "natural" and inevitable part of the aging process, the modern reality is that Americans now have access to life-changing hormone therapies that can restore healthy sexual function, even late into life.
Human growth hormone, along with the male and female sex hormones, plays a vital role in keeping libido strong in both men and women. Let's get into the factors that affect sexual health and libido, the role of hormones like HGH, and steps you can take today to recover your sexual vitality if you have been affected by a loss of sexual desire.
What Factors Determine Human Libido?
Your level of sexual desire depends on what you put into your body, your daily lifestyle habits, and internal hormonal health. Let's take a brief overview of the factors that affect human sexual behavior, sexual health, and libido. They include:
Diet/supplementation
Activity levels
Stress levels
Weight
Diet, Supplementation, and Libido
Foods that can harm libido, and that you should therefore avoid, are:
Processed sugar. Everyday food items that contain excessive amounts of added sugar include pastries, crackers, cookies, candies, soda, and processed dairy products.
Soy (for men). Excessive soy intake, due to its mimicry of estrogen, the female sex hormone, is associated with abnormal breast tissue development in men (gynecomastia) and loss of libido.
While many associate alcohol consumption with uninhibited sexual activity, your habit actually might be contributing to low libido. Limit alcohol intake to 1-2 drinks maximum per day.
On the other hand, some foods have the remarkable capacity to improve libido. These are known as aphrodisiacs. Some of the most popular aphrodisiacs are:
Watermelon.
Asparagus.
Chocolate.
Figs.
Oysters.
Spicy peppers.
Artichokes.
Strawberries.
Additionally, supplements that are shown to boost libido include:
Red ginseng (Korean or Chinese ginseng).
Gingko Biloba.
Ashwagandha.
Fenugreek.
Activity Levels and Libido
A healthy libido depends on optimal blood circulation to deliver critical hormones to the right places and maintain healthy tissues in the reproductive organs. Men and women who get at least 150 minutes of moderate to high-intensity exercise each week have reliably higher libidos than those who do not exercise regularly.
Stress Levels and Libido
Excessive, uncontrolled, chronic stress triggers a negative hormonal cascade that results in elevated cortisol levels. Over time, high cortisol is a libido killer, in addition to putting affected individuals at greater risk of various forms of chronic disease.
Excessive Body Fat and Libido
Obesity is closely linked to low libido. Individuals with BMIs exceeding 30 (the threshold for obesity) are at significantly greater risk of impaired sexual health than those at a healthy body weight. Visceral fat, or belly fat, in particular, is harmful to libido.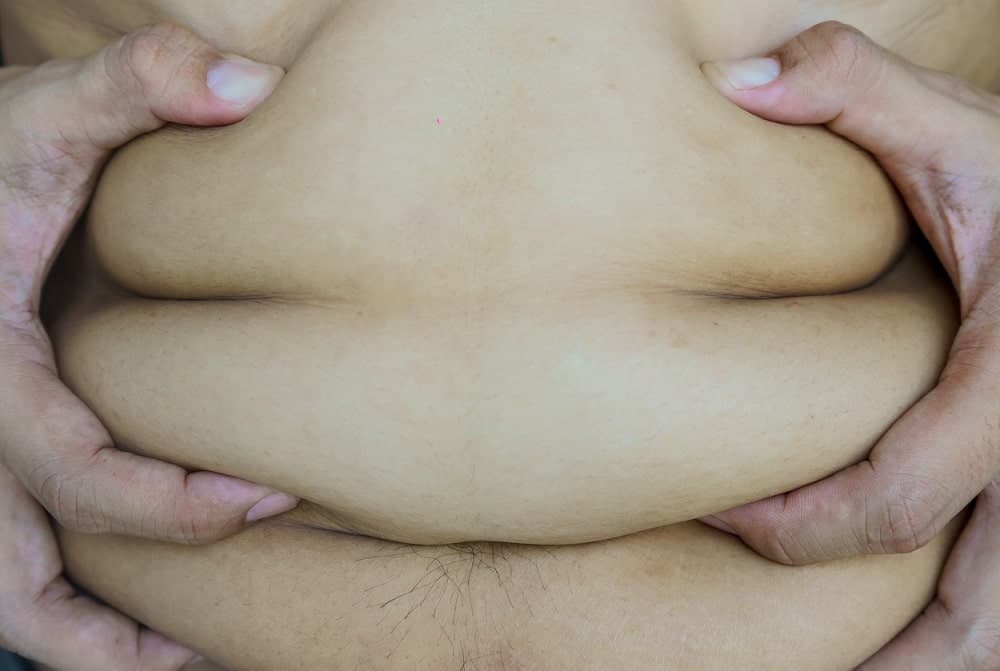 Do Men and Women Have Different Sex Drives and Behaviors?
The clinical evidence supports the long-held social belief that men have higher sex drives than women. This is due in large part to testosterone, an androgen present in both males and females which, in combination with other hormones such as HGH, is the primary fuel of libido in men. Women also have testosterone, but in significantly lower concentrations in the blood – as much as 10-20 times less.
Aging and Libido Loss in Men and Women
Both men and women typically see declines in libido over time. For women, the loss of sexual desire becomes most evident during menopause, the stage of life during which the ovaries stop producing estrogen and releasing eggs. In men, the loss of libido is more gradual as testosterone falls steadily by 1% each year, meaning that men often retain some level of libido deep into old age while women – those who do not restore their libido with hormone replacement therapy (HRT) – generally experience a near-total loss of libido around age 50.
Hormones, the Aging Process, and Its Effects on Sexual Health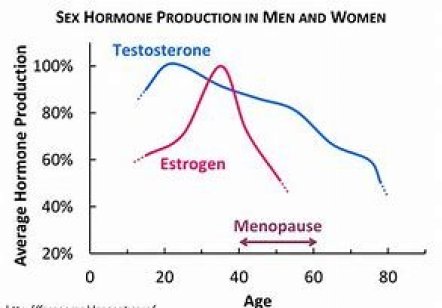 Hormonal shifts, in combination with other related factors such as oxidative stress, largely drive the human aging process. We have over 50 identified hormones. The ones most heavily implicated in the age-related changes to sexual function are:
Testosterone (in men and women)
Estrogen (in women)
Human growth hormone (HGH)
Testosterone and Sex Drive (in Men and Women)
The most obvious hormones to look to first if you are experiencing low sex drive are the so-called "sex hormones" – testosterone and estrogen, for men and women respectively. Testosterone is the primary male sex hormone that supports healthy libido, hard erections, and high sperm quality in men. Unfortunately, testosterone levels tend to decline in men as they age. This can have dramatic negative effects on male sexual health.
Testosterone replacement therapy (TRT) can significantly reduce the symptoms related to impaired sexual function in men – even in cases where pharmaceutical drugs to treat erectile dysfunction (ED) fail to produce results:
A 2017 meta-analysis published in Current Opinion in Urology found that TRT improved libido and erectile dysfunction in men who have both low testosterone levels and mild ED. TRT was especially helpful for men who do not respond to ED drugs like sildenafil (Viagra), vardenafil (Levitra), and tadalafil (Cialis).
Women also require testosterone for healthy sexual function, although, again, female T levels tend to be 10-20 times lower than in men. In combination with the two main female sex hormones, estrogen and progesterone, testosterone regulates sexual desire in women.
Accordingly, in postmenopausal women and others who experience a testosterone deficiency, TRT can help women recover their libido in the same way that it helps men: "boosting testosterone levels was associated with increased sexual desire in women who complained of menopause-related low libido and reduced sexual arousal."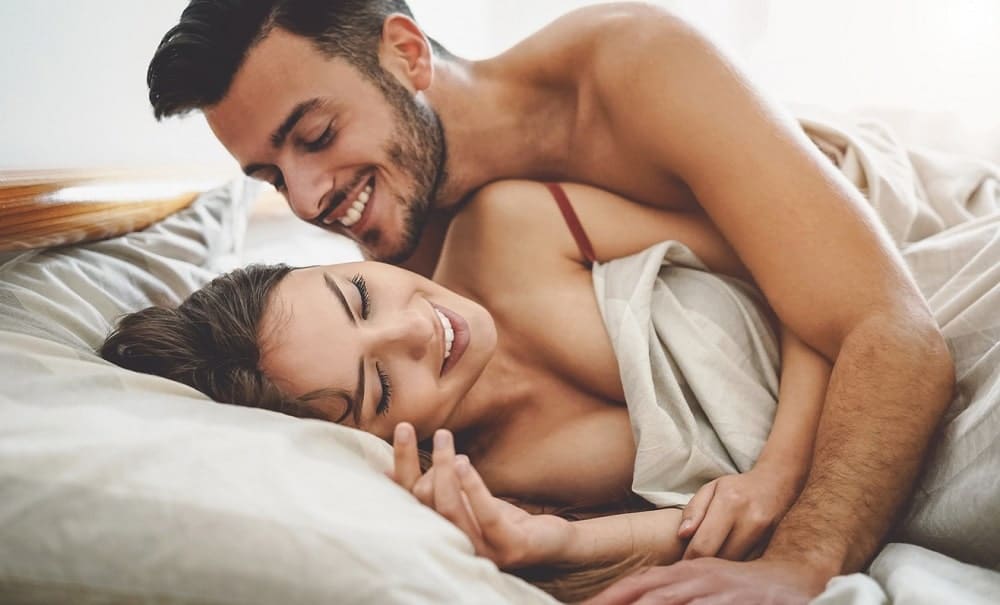 Estrogen and Sex Drive (in Women Only)
As the main component of female sexual health, estrogen is critical for keeping libido high. Between the ages of 45-55 (for most women) the symptoms of menopause begin to appear. These symptoms are caused by steadily dropping levels of estrogen. Low estrogen levels have the following effects on female sexual health:
Vaginal dryness
Painful intercourse
Inability to achieve orgasm
Loss of interest in sex (low libido)
Estrogen replacement therapy (ERT) can supplement falling estrogen levels and restore libido:
Women taking HRT therapy, typically used to treat symptoms of menopause such as 'hot flashes', reported a 44% increase in sexual interest in the recent trial. Researchers say this finding supports the idea that the hormone treatment, which consists of estrogen and progesterone, can help women frustrated by a decline in libido following menopause.
How Does Human Growth Hormone (HGH) Affect Sexual Libido in Men and Women?
In addition to changes to levels of other critical hormones, both men and women typically experience falling HGH levels as part of the aging process. The chart below shows the progressive decline in HGH concentrations over time. Low sex drive is consistently seen in patients with low growth hormone levels, defined clinically as adult growth hormone disorder (abbreviated as "AGHD" or sometimes just" GHD"): "Respondents attributed a variety of physical health impacts to AGHD, including sleep troubles, fatigue, loss of sex drive, weight gain, hair and skin issues, muscle and bone loss, and metabolism/digestion problems."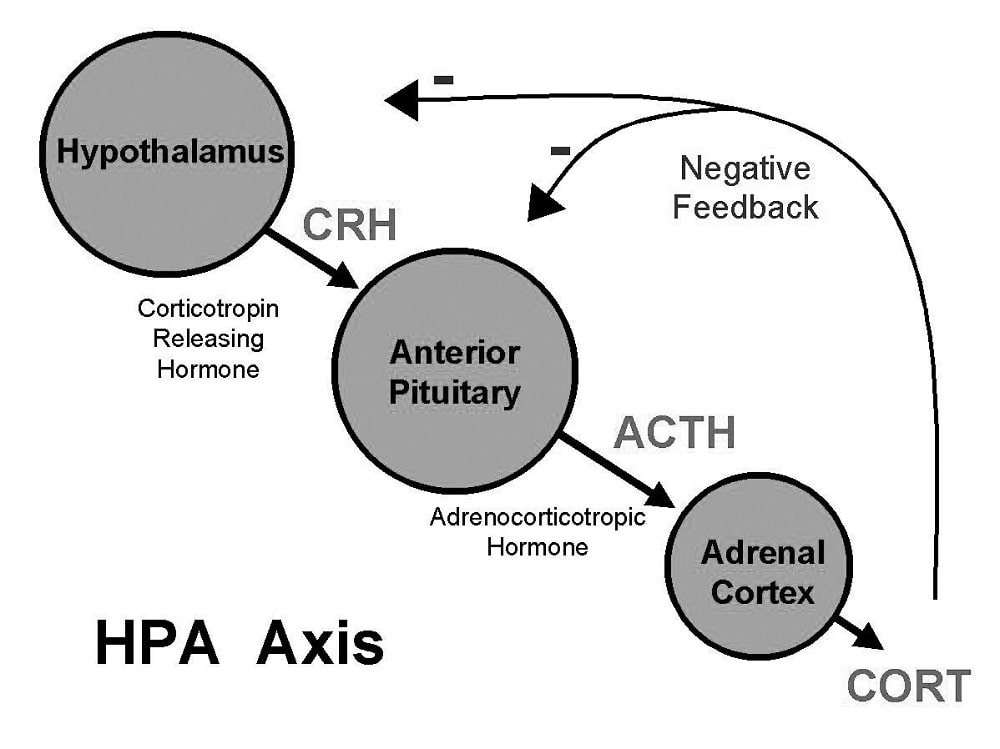 The mechanisms by which GHD negatively alters sex drive are multi-faceted and may include:
Increased adipose tissue (body fat) accumulation
Loss of muscle mass
Poor cardiovascular health that constricts blood vessels in the sex organs
Chronically elevated cortisol (stress hormone) levels
Low insulin-like growth factor 1 (IGF-1)
In addition, GHD exerts a negative effect on libido by potentially triggering hypogonadism: "Secondary hypogonadism results from conditions affecting the function of the hypothalamus and/or pituitary gland. It is also known as hypogonadotrophic hypogonadism due to low levels of LH and FSH resulting in decreased testosterone production." Untreated GHD inhibits both hypothalamus and pituitary function and contributes to secondary hypogonadism via its effects on the hypothalamic-pituitary-adrenal axis (HPA axis).
How Does HGH Therapy Improve Sex Drive in Patients With Growth Hormone Deficiency (GHD)?
The exact mechanisms by which growth hormone facilitates a healthy libido were poorly understood for decades. However, incisive recent research has shed more light on how growth hormone replacement therapy can help patients with GHD restore their sex drive.
HGH introduced through therapy boosts libido by:
Improving gonad health and preventing secondary hypogonadism in aging bodies
Direct stimulation of insulin-like growth factor (IGF-1)
Mental health support, including stimulation of endorphins that boost mood and desire
Reductions in circulating stress hormone (cortisol) levels
Improvements in sleep quality (important for sex hormone regulation)
Interestingly, in addition to balancing the endocrine system, preventing muscle loss, and regulating metabolic health, HGH administered in therapy relaxes the corpus cavernosum, the tissue that makes up the tissue in both the penis in men and the clitoris in women: "Experimental studies have shown that GH can induce dose-dependent relaxation of human corpus cavernosal strips in vitro and an increase in cGMP."
The Bottom Line on HGH and Sexual Desire and Performance
If you have experienced loss of libido, as many patients with hormonal deficiencies do throughout their lifetimes, you have the power to improve your sex drive and rekindle the romance in your relationship. Through lifestyle changes and hormone replacement therapy with HGH, you can reverse the symptoms of GHD and put the spark back in your sex life.