USA Locations of Medzone Clinic
Our offices are placed in different cities and regions of four states of US: California, Texas, Florida and New York.
You are welcome to choose any regional office and see all details.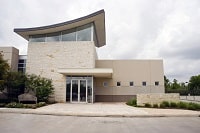 Medzone Nashville (TN) Clinic
Address: 2300 PATTERSON ST, NASHVILLE, TN, 37203, USA
Phone: (615) 208 90 09
Or contact our main office
Please contact us in any comfortable way. All consultations are FREE. Professional consultants of our Main office (Los Angeles, CA) and offices in other cities and states are there to help you.
My blood testing showed that I do have low growth hormone levels – a condition that could be corrected with HGH therapy. It's only been two months since I started HGH therapy, but I am already sleeping better at night, and I have more energy during the day. Even my feelings of depression are coming less often, and I am looking forward to further benefits over the next few months.