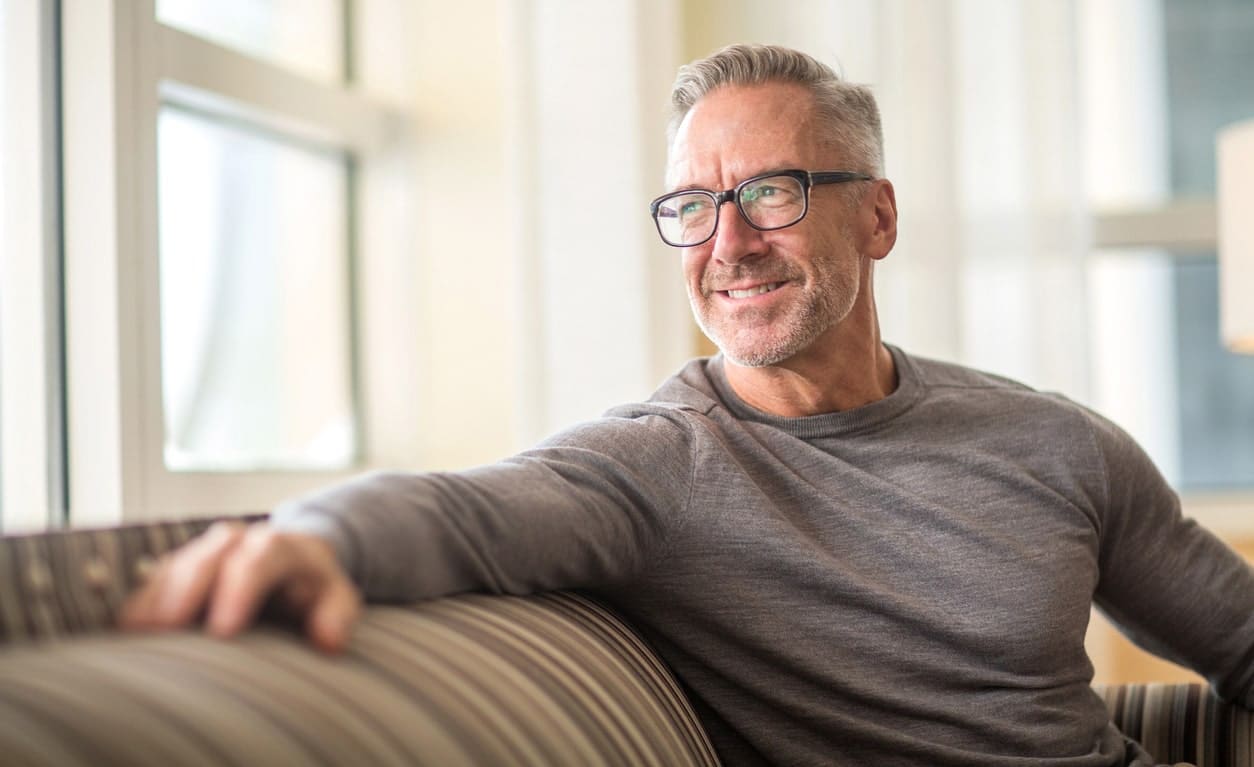 Best HGH For Men: Top Picks in 2021
2020 was an explosive year for the human growth hormone (HGH) market. 2021 will be even bigger. As interest in the restorative, anti-aging benefits of HGH grows, so do sales figures for this powerful anabolic hormone. Experts predict that, by 2026, the global HGH market will soar to $5.5 billion – with roughly half of profits generated from North American consumers.
Along with the growth of the HGH industry, more and more supplements (of varying quality and safety) are introduced by manufacturers hoping to join the action. This is your guide to sourcing the highest-quality, most effective HGH supplements in 2021 that will produce results without endangering your health or wealth.
How Does HGH Work in the Male Body?
The pituitary gland (located in the brain) produces human growth hormone (HGH) and then releases it in continual, pulsatile excretions. Due to the circadian rhythm, the pituitary gland pumps out its heaviest doses of HGH at night during sleep. Once the pituitary gland pushes HGH into the blood supply, the hormone journeys to the liver where it joins another closely related anabolic hormone, insulin-like growth factor-1 (IGF-1).
In combination, HGH and IGF-1 perform various pro-growth and maintenance tasks in the body, including:
Blood sugar regulation.
Optimal fat metabolism (fat burning).
Stimulation of muscle growth.
Fortification of bone strength.
Mental health regulation.
Protection of cardiovascular (heart) function.
Body fat distribution.
Cellular growth, regeneration, and reproduction.

The Signs and Symptoms of Growth Hormone Deficiency (GHD) in Men
Without enough growth hormone available in the blood, as determined through testing, an individual is diagnosed with growth hormone deficiency (GHD). If your test results show a figure lower than the cutoff for minimum HGH concentration, then you have GHD.
*The figures below are presented in nanograms per milliliter (ng/mL).
Normal HGH Levels
Adult Men
Adult Women
Children
0.4-10 ng/mL
1-14 ng/mL
10 to 50 ng/mL
GHD triggers various symptoms in men. The most common and detrimental GHD symptoms in terms of their impacts on quality of life for men are below:
Erectile dysfunction.
Muscle loss. Age-related muscle loss, sarcopenia, is a hormonal issue that can be corrected with the proper therapeutic intervention, including with HGH replacement therapy.
Low energy (mental and physical). Chronic fatigue and a lack of motivation and/or enthusiasm for daily activities is one of the most common symptoms reported by HGH-deficient men.
Hair loss. Clinical research demonstrates a clear connection between HGH/IGF-1 deficiency and hair loss in men.
Growth Hormone Supplements on the Market for Men in 2021
The 2021 HGH market is versatile with a large set of options for HGH supplements and administration routes/devices. Here is a rundown of the most common types of HGH supplements:
HGH sprays.
HGH gels. Some transdermal gels such as SomaDerm Gel approved for raising HGH. Even better, SomaDerm requires no prescription from a doctor.
Injectable HGH (somatropin). Injectable HGH is the optimal therapy to reverse HGH deficiency. Injectable HGH safely achieves reliably positive, sustainable, long-term HGH gains in men with GHD.
HGH pills ("HGH boosters").*
*In the section below, we will explore whether HGH pills/HGH boosters really work.
Do Growth Hormone Boosters Really Work?
It has not been recognized any pill or dietary supplement's ability to effectively boost circulating HGH levels. The truth about "growth hormone boosters" such as Genf20 and HyperGH 14X is that they are usually simple combinations of amino acids, peptides, and various added ingredients with purported HGH-boosting effects. The only proven method for men to achieve significant gains in HGH is with pharmaceutical-grade somatropin (also known as recombinant human growth hormone or rHGH).
How to Choose the Best HGH Supplements: Important Criteria for Men's Health
When you're choosing the right type of HGH supplement, you should weigh several considerations that we've outlined in the chart below.
| | | | |
| --- | --- | --- | --- |
| | HGH Sprays | Injectable HGH | HGH Pills |
| | | | |
| Safe? | Yes | Yes | Sometimes |
| Approved? | Yes (some products) | Yes | No |
| Cost per month | $150-$180 | $600-$1,500 | $30-$300 |
| Prescription required? | No | Yes | No |
HGH Injections: Vial and Syringe vs. Injection Pens
For maximum safety, results and cost-effectiveness, injectable HGH is the gold standard. You will notice though, when comparing products, that you have a choice of two types of HGH injections: the more traditional vial and syringe method and the newer, more convenient and more efficient HGH injection pens.
In the chart below, we will compare the features of HGH injection pens with HGH vial and syringe.
HGH Injections: Vial and Syringe vs. Injection Pens
Vial and Syringe
Injection Pen
Convenient?
Multiple parts, patient assembly and self-administration required.
Single device, pre-set doses, simple administration.
Portable?
Many component pieces, large bag required.
Fits inside of purse or backpack.
Efficient?
Significant waste
23% reduction in waste compared to vial and syringe, near-100% efficiency
Pain-free?
May cause pain for sensitive patients.
Nearly pain-free.
Cost?
Lower per mg
Higher per mg
Have a look at the two charts below to get an idea of HGH vial cost vs. HGH injection pen cost.
HGH Vial Cost
Zomacton© (5 mg)
$513
Humatrope® (5 mg)
$1,000
Saizen© (5 mg)
$910
Zorbitive (8.8 mg)
$15,000
Serostim (5 mg)
$5,100
The chart below shows the pricing of HGH injection pens.
Cost for HGH injection pens
Genotropin Mixer© Pen (5 mg)
$1,050
Norditropin FlexPro© Pen (5 mg)
$1,235
Humatrope HumatroPen® (6 mg)
$1,400
Which HGH Supplement Brands Deserve Your Trust?
With the HGH market in rapid "expansion" mode, the volume of HGH products available on the market will likely increase into 2021 and beyond. Knowing which products and suppliers are vetted through clinical testing for effectiveness and safety – and which ones are not proven to be safe or effective – is critical. Here are the highest-quality, most trusted HGH supplement manufacturers and their brands.
Top HGH Gel Brands and Manufacturers in 2021
Here are the premier HGH gel brands and manufacturers of the coming year:
SomaDerm (New U Life)
Dermatropin (Rapha Pharma)
Top HGH Spray/Pill Brands and Manufacturers in 2021
HGH supplements sold without a prescription often come as a mix of spray and pills. Here are the top-rated HGH sprays and pills on the market in 2021:
HyperGH 14X (Leading Edge Health).
GenF20 Plus (Leading Edge Health).
These products, while popular, are not guaranteed to produce results, nor are they used medically in any therapy. Again, the FDA has not approved any oral HGH supplements for boosting Human Growth Hormone in men.
Top HGH Injection Brands and Manufacturers of 2021
These type of products carefully monitored for the US market for safety and quality. The following brands and manufacturers are licensed in the United States:
The chart below compares the various leading somatropin producers and their products.
Manufacturer
Product: Cost
Novo Nordisk
Norditropin FlexPro Pen 5 mg: $1,235

Norditropin FlexPro Pen 10 mg: $2,220

Norditropin FlexPro Pen 15 mg: $3,250

Sandoz
Omnitrope vial 5.8 mg: $528
Eli Lily
Humatrope 5mg vial:  $1,000

HumatroPen 6 mg: $1,400

HumatroPen 12 mg: $3,200

HumatroPen 24 mg: $5,700

Serono
Serostim Vial 4 mg: $4,500

Serostim Vial 5 mg: $5,100

Serostim Vial 6 mg: $5,700

Zorbtive Vial 8.8 mg: $15,000

Pfizer
Genotropin MiniQuick Pen 0.2 mg: $420

Genotropin MiniQuick Pen 0.4 mg: $800

Genotropin MiniQuick Pen 0.6 mg: $1,100

Genotropin MiniQuick Pen 0.8 mg: $1,650

Genotropin MiniQuick Pen 1 mg: $2,050
The Steps to Safely and Effectively Increase HGH Levels
Here is a step-by-step guide regarding the process of treatment for men with GHD — from the onset of symptoms to their effective elimination through therapy.
Step 1: Identify the signs and symptoms of HGH deficiency (use the section above for reference).
Step 2: Contact an experienced endocrinologist (hormone doctor) for an initial consultation. Your doctor will explore your medical history, perform a physical exam, and order any necessary tests.
Step 3: Visit a local lab for blood testing to measure HGH levels and other biomarkers.
Step 4: Your endocrinologist will review the results of your blood tests. Together, he and you will determine your ideal course of hormone replacement therapy (HRT) and any secondary supplements that make sense for your case.
Step 5: You and your endocrinologist will track your progress with regular blood tests that will indicate the gains in circulating HGH provided by therapy.
The men who receive HGH replacement therapy with somatropin (injectable HGH) usually begin to see results in as little as two weeks, with the greatest benefits building over 1-2 years of treatment (depending on the severity of the deficiency from the start and your individual response to supplementation).

How to Avoid the Most Common HGH Supplementation Mistakes for Men
Prescriptions. In the United States, patients with growth hormone deficiency require a prescription to legally access somatropin, the only medication approved for the treatment of HGH deficiency.
Going through the normal legal channels of obtaining HGH protects you both legally and healthwise, as many supplements sold on the black or gray market are imported from abroad and likely to be impure or dangerous.
Dosages. Another reason to always seek care from a licensed, experienced endocrinologist is the dosage titration. Each patient has a unique therapy protocol based on individual circumstances and the goals of therapy. Never try to determine your own HGH dosage.
Duration of HGH Use. When you and your doctor begin HGH replacement therapy, he or she will periodically check your blood markers to gauge your body's response to therapy. Once optimal HGH concentrations in the blood have been achieved, your doctor will adjust your dosage accordingly to prevent complications.
HGH vs. Steroids. While Growth hormone is a peptide hormone, not to be confused with "steroid" hormones. Instead, the term "steroids" – often used and abused by athletes – typically refers to synthetic testosterone or other controlled substances intended as "performance-enhancing drugs" or "PEDs." Never confuse HGH with street drugs like steroids.