Welcome to Austin (TX) Medzone Clinic
Medzone has served various communities since 2009 with state-of-the-art hormone replacement therapy using the most advanced methods and techniques available. Furthermore, we continually refine our processes as the industry develops. As you can see by browsing through our roster of medical experts specializing in hormone care, our doctors have gained their skills (and healing hands) through hands-on work in the most highly reputable medical institutions in the US and abroad. Since first opening our doors over a decade ago, we have helped hundreds of clients successfully reclaim their youthful health and vitality through our services. In 2018, we first made headway into the Lone Star state and are excited to announce big plans to open a branch in the state's capital, Austin.
Our facilities are dedicated to anti-aging care by way of hormone replacement therapy, also called HRT. The reality of life in America in 2021 is that huge percentages of the population suffer from (often undiagnosed) hormone imbalances that have the potential to severely, negatively impact quality of life in those who experience them. Our two main specialties – which we are proud to introduce to Austin residents – are testosterone replacement therapy (TRT) and human growth hormone (HGH) replacement therapy.
If you've felt down and out – lacking energy, cognitive (thinking) deficits, low or declining interest in sex, or the physical signs of hormone deficiencies such as dry skin or brittle nails – the answer may lie in your hormonal profile, Unfortunately, many primary care doctors overlook the telltale signs of hormone deficiencies, and so patients unnecessarily go untreated because the roots of the issues are never uncovered to begin with.
Check out our real patients' testimonials to see for yourself the potentially life-changing results that HRT, under the right circumstances, can produce for patients battling endocrine imbalances. If you are over 40 – and especially if you have risk factors for hormone issues such as obesity, poor diet, or high stress – the chances are very high that you have an undiagnosed hormone imbalance. The only way to find out is to schedule an appointment and get your lab work done. The good news is that hormone deficiencies are nearly universally treatable with modern medicine!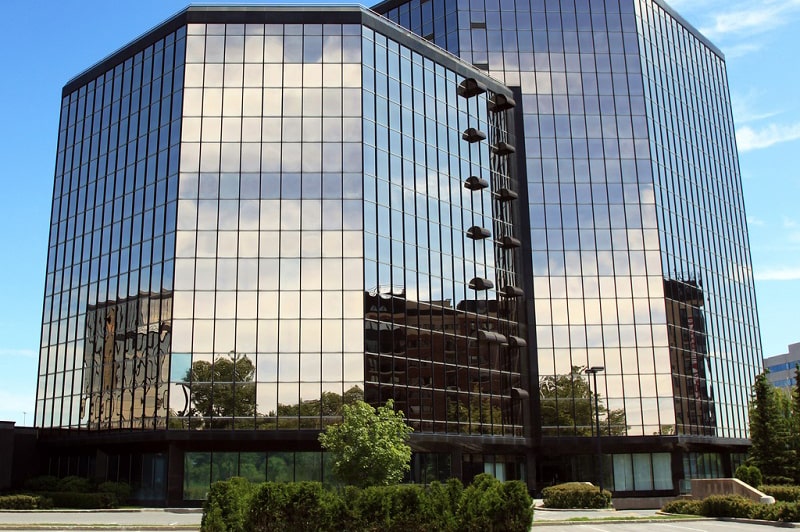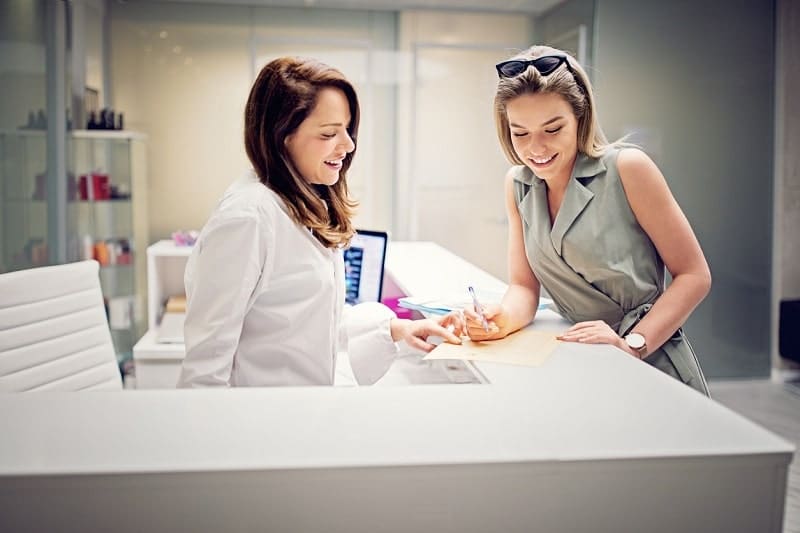 Please contact us in any comfortable way. All consultations are FREE. Professional consultants of our Austin (TX) office and offices in other states ans cities are there to help you.
My blood testing showed that I do have low growth hormone levels – a condition that could be corrected with HGH therapy. It's only been two months since I started HGH therapy, but I am already sleeping better at night, and I have more energy during the day. Even my feelings of depression are coming less often, and I am looking forward to further benefits over the next few months.
Recommended Endocrinologists Near you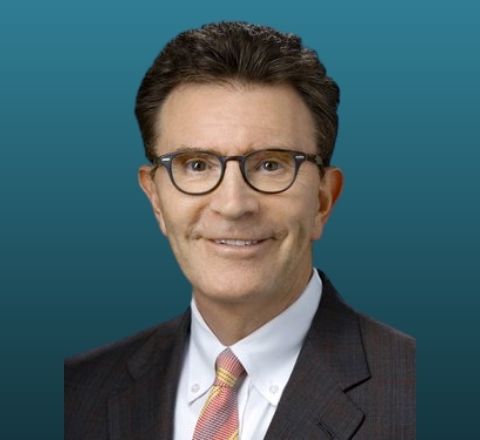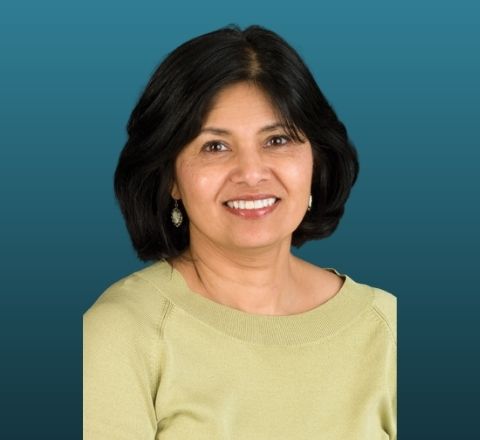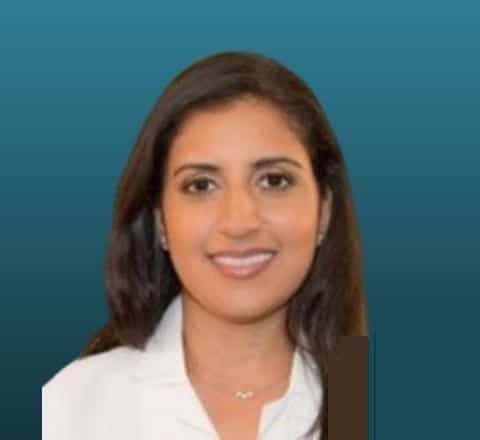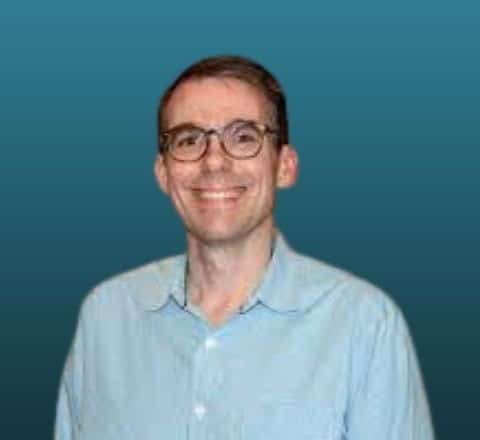 If you're an Austin resident who wants to improve your quality of life, take the time to schedule a 100% free consultation with one of our expert endocrinologists (hormone doctors). We can go over any symptoms you are experience as well as your broader wellness and anti-aging healthcare goals. If we decide, based on your initial consultation, that you might be an ideal candidate for HRT, we order the necessary diagnostic blood work and take it from there. You have nothing to lose but, potentially, everything to gain from checking up on your hormonal health.
We partner with local labs, so if – again, based on your initial consultation – we feel it is correct to order bloodwork, we can direct you to one of our partner facilities with all the necessary paperwork and administrative tasks completed on our end. All you have to do is show up, submit a small blood sample, and wait a couple of business days for the results. We'll be in contact once our doctors have received the results of your lab work and bring you back in to go over them in detail. After reviewing all the information at hand, we decide together on the proper course of HRT. The next step is feeling younger, healthier, and stronger – potentially in as little as one month from the start of therapy.

Labcorp Point #1
11111 RESEARCH BLVD SUITE 340, AUSTIN, TX 78759
MON – FRI 7:30A-4:00P DRUG SCREENS 8:OOA-11:30A LUNCH 12:30P-1:30P
Labcorp at Walgreens Point #3
1920 E. RIVERSIDE DR, AUSTIN, TX 78741
MON – FRI 9:00A-5:45P DRUG SCREENS 1:00P – 5:00P LUNCH 12:00P-1:00P
Labcorp Point #2
711 W 38TH ST SUITE B-2, AUSTIN, TX 78705
MON – FRI 8:00A-4:30P LUNCH 12:00P-1:00P DRUG SCREENS 8:30A-12:00P SATURDAY 8:00A-12:00P
Labcorp Point #4
4207 JAMES CASEY ST STE 101, AUSTIN, TX 78745
MONDAY-FRIDAY 8:00A – 4:30P DRUG SCREENS 8:30A-12:00P LUNCH 12:00P-1:00P
BEST endocrinologists of Austin with 5 * at YELP
Many patients wonder about cost: is HGH replacement therapy or testosterone replacement therapy (TRT) going to make me go bankrupt? The answer, fortunately, is that HRT is more affordable than ever thanks to advances in industry practices that reduce cost as well as a more robust interest in these youth-restoring therapies among the general population that drives down cost.
The reality in 2021 is that most people with modest incomes can, with appropriate budgeting, afford these therapies. Let's break down the costs associated with HGH replacement therapy and TRT.
Costs for Low T Treatment
The ultimate cost of testosterone replacement therapy will vary from person to person, depending on a variety of factors:
The type of testosterone used to supplement. Injectable testosterone, as any endocrinologist will explain, is the most efficient form of supplementation because it delivers the biggest clinical impact at the smallest dosage possible
The manufacturer. Some testosterone formulations are generic (non-patented) while others are proprietary (brand-name). Generic T supplements are more affordable
The dosage you requiring (depending on the severity of your deficiency)
The duration of therapy
The general average cost of TRT (which again, varies from patient to patient) is about $1000 – 1200.
It consists of: Initial doctor consultation + Lab Work (about $500), Average monthly testosterone cost (x 6 months average therapy length, about $30-$120 (depending on dose and delivery method)).
At Medzone, we understand and appreciate the considerable investment, both personally and financially, that our patients make to undergo this beneficial, life-altering therapy. Accordingly, we are always ready to consult with patients on cost-saving measures to make sure they reap the benefits of HRT without breaking the bank.
Here are some general tips for reducing the financial burden of therapy:
Use discount coupons for online pharmacies. The online pharmacy industry is competitive in the US, and so they often offer incentives to attract patients. We can help you identify these cost-saving coupons and use them to your advantage to shave down your prescription costs.
Purchase hormone supplements in bulk. As with all commodities, hormone supplements are more affordable when you purchase in larger quantities. After we carefully develop your therapy protocol, you'll have a good idea of the amount of medication needed for the duration of therapy. If possible, consider buying the necessary supplies all at once to lower the per-milligram price tag.
Network with other HRT patients in online support groups. The web has done many wonderful things to foster connectivity, including among the community of HRT patients worldwide. We can help connect you with popular online support groups where you can find multiple resources to improve your HRT experience, including identifying the most cost-effective suppliers of the supplements that you need to thrive.
Other Medical Clinics of Austin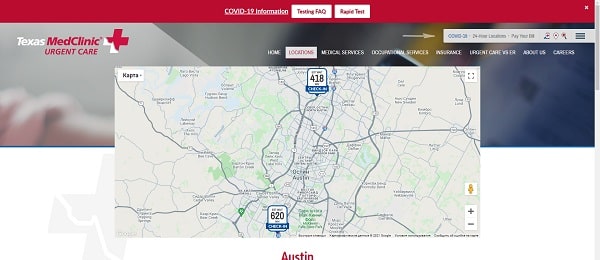 Austin Medclinic Urgent Care
Services: Urgent care, Pro Sports Rehab, Physicals
History: In 1982, hospital emergency rooms were overcrowded. The ER was the only location people could receive medical care after-business hours. Texas MedClinic- established by renowned emergency physician, Dr. Bernard Swift- was designed to fill a need for urgent medical care in San Antonio and, ultimately, across South Central Texas.
Address: 9900 South IH 35Austin, TX 78748
Phone: (512) 291-5577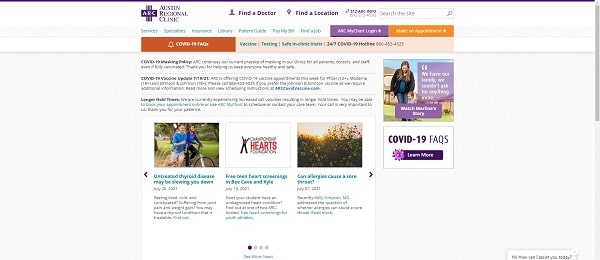 Austin Regional Clinic
Services: Endocrinology, Internal Medicine, General Surgery, Dermatology, Audiology, Pediatrics, Gynecology.
History: Austin Regional Clinic was founded in 1980 by family practitioner Norman H. Chenven, MD, who invited pediatricians Thomas Zavaleta, MD, and Carol Faget, MD, to join him in establishing what is now one of the largest multi-specialty group practices in Central Texas.
Address: 10401 Anderson Mill Road, Suite 110B, Austin, TX 78750
Phone: (512) 250-5571