Below, we cover not only the Norditropin reviews of some of our clients but also provide a timeline of when you can expect these results.
The hardest thing for many adults to face is the change that takes place inside their bodies as they age. Often, it is the sheer fact that growth hormone regulates cell regeneration that is a critical part of the problem. The body requires a plentiful supply of new cells every day to replace those that die off. The skin, alone, replicates itself every month. That is why many people look at human growth hormone (HGH) as an anti-aging miracle.
While HGH is not the fountain of youth, it can sometimes seem that way because of its cell-regenerating benefits, as seen below:
Supplies more collagen and elastin to plump and firm the layers of the skin
Reduces the appearance of wrinkles, cellulite, and sagging
Thickens and speeds the growth of hair strands
Improves and increases muscle mass and tone
While those Norditropin results happen for adults with AGHD, additional advantages of this complex therapy also occur, including:
Better metabolic functions to aid in weight loss and increasing energy
Improved immune system functions to reduce illness and speed healing
Sharper brain functions for better focus, learning, and memory
Brighter outlook and mood, along with reduced stress and depression
We recommend taking before and after pictures as they serve as an excellent way to document your progress as you begin HGH treatment. You will see significant transformations at the three and six-month marks.
Norditropin results provide men and women with significant improvements if they receive a diagnosis of growth hormone deficiency.
Benefits of Norditropin
Hormone replacement therapy (HRT) has been around in some form or another for over seventy years. For HGH treatments as we know them today, it is slightly over thirty years. That is still an excellent amount of time to discover the many benefits of human growth hormone injections. The Norditropin reviews we hear every day from our clients speak to the success of restoring growth hormone balance in the body.
We could easily work our way down from the top of the head to the bottom of the feet, discussing the many Norditropin results achieved by adults. In the prior section, we discussed how HGH therapy helps improve hair growth. Some people even notice a return of their natural hair color after six months of Norditropin HGH therapy.
Below the hairline, we have the brain, home to an abundant supply of growth hormone receptor cells. When the GH receptors in the brain receive HGH, they improve cognitive performance in the following ways:
Speeding learning ability and memory storage
Strengthening focus and awareness
Supporting neurogenesis and neuroprotective benefits, especially in cases of traumatic brain injury (TBI)
Improving memory recall
Stimulating endorphin release to decrease mood swings and improve overall mood
Decreasing anxiety, irritability, stress, and depression
Reducing cortisol levels to aid in sleep duration and quality
Norditropin results include benefits for the skin, muscles, bones, hair, brain, organs, metabolism, and more.
We also previously mentioned that HGH helps support the cell regeneration necessary to maintain healthy and youthful-looking skin. That, alone, is a head to toe function. So is the maintenance of muscle mass, as well as keeping a plentiful supply of new bone cells ready to support bone mineral density. Even the internal organs benefit from new cells that protect them from shrinkage and reduced functions that can occur with aging.
The reviews of our clients speak volumes to the benefits that occur from their Norditropin results. The Norditropin FlexPro pen delivery system provides the ultimate convenience for busy adults, especially those who travel for business or pleasure. Although refrigeration is initially required, once a pen is used for the first time, it is storable at room temperature for up to twenty-one days.
There are also some product assistance programs to help with the cost of Norditropin HGH. Our medical advisors work closely with each person to find them the right treatment at an affordable price.
Reviews on Our Patients' Results
Around the same time that I started menopause, I suddenly lost my husband. I never really had any hot flashes or night sweats, so it never bothered me. The fact that I had no sex drive never came up – it was the farthest thing from my mind. Sure, I gained 10 pounds, but I figured it was due to sadness and stress. I stopped going out with friends, and after a while, they stopped inviting. About two months ago, I met a nice man at the pool. He had just recently moved in, and we got to talking. His wife had died a few years prior. We had so much in common – although not necessarily good. Neither of us had dated, and we both admitted to putting on a few pounds and suffering from mild depression. After a few dates, we met another couple that I knew for dinner. They started telling us that they had been using HGH therapy for about a year and how it had changed their lives. Later that night, my gentleman friend and I started discussing the topic and decided we would each call your clinic (they gave us the phone number) the next day for a free consultation. Three days later, we went to the lab together for our blood tests. By the end of the following week, we both started using Norditropin FlexPro pens. We liked the fact that they were easy to travel with – just in case. It's been just over a month since we both started treatment, and we are thrilled with our results so far. Last night we even went out dancing, and then back to his place. A woman never tells, but let's just say our relationship is going strong. I am so excited again about what the future will bring.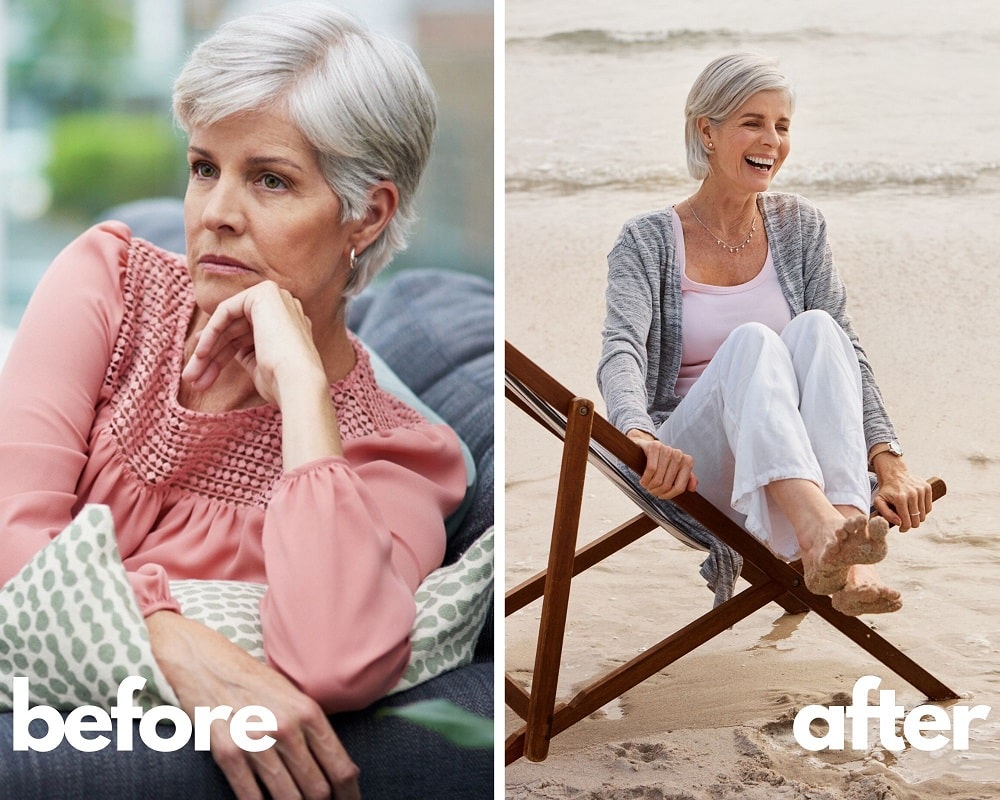 Just like my dad before me, I was aging way too early. I figured it was genetic until a colleague told me about growth hormone deficiency and the HGH injections he was taking. He said that my grey hair, weight gain, muscle loss, and wrinkles could all be due to low growth hormone levels. I thought that only happened to children so that conversation really opened my eyes. I want to tell you and anyone else who is interested how much I appreciate the fact that your clinic offers free phone consultations. It made talking with a medical advisor easier than I could have imagined. When my blood test results turned up low growth hormone levels, I had the answer I needed. I was even surprised at how affordable Norditropin injections were. Although I only started HGH therapy three months ago, I already see great Norditropin results. I have lost close to ten pounds, and my gym workouts are making a significant change in my muscle tone. I know it is too soon to tell if my hair color will return, but my skin is definitely getting tighter and looking better. I am excited about what the future has in store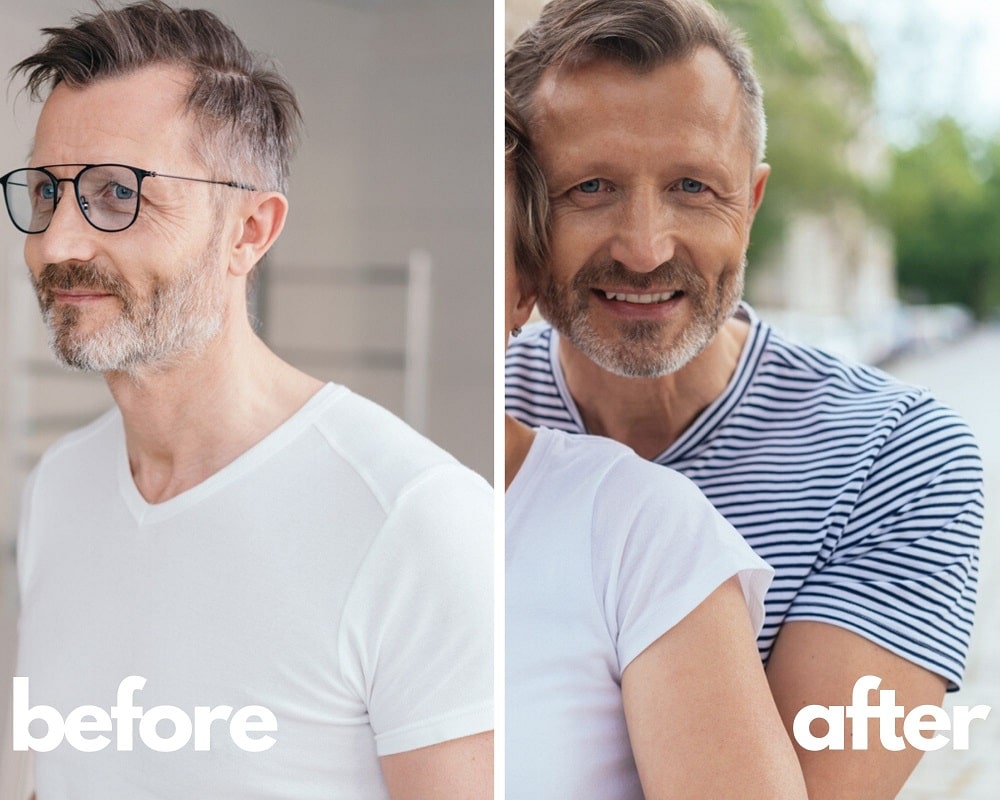 Do I Need a Prescription to Buy Norditropin?
Yes, you must have a doctor's prescription before you can purchase HGH injections. The only safe and secure way to get Norditropin results is with medical authorization and supervision.
The Norditropin reviews of our clients, as well as through our doctors' research, come from legitimate HGH therapy. Only those people who are growth hormone deficient receive the benefits of HGH without the risk of side effects that can occur from increasing growth hormone levels too high.
You must have a prescription to purchase and receive safe and effective Norditropin results.
Approximate Results Timeline
The Norditropin reviews of our clients speak to the power of hormonal balance. So, what can you expect, and when can you expect to notice changes for yourself? The Norditropin results timeline below gives you an idea of what you may see at the end of 1, 2, 3, and 5 months. The monthly benefits will continue to improve each month. Long-term HGH therapy under doctor supervision is safe. Please remember that the timeline below is an estimate. You may reach some of these milestones sooner or later, so do not worry if it takes a bit longer. We are also here to answer your questions.
1st month
Expect to laugh, smile, and sleep better
Improved sense of humor
Happier mood
Brighter outlook
Deeper sleep
More energy
Return of sexual thoughts
Fewer mood swings
Improved attention
Less stress
Inside the body, inflammation markers begin to improve
2nd month
Subtle changes in body composition and appearance begin
Better muscle definition and tone
Decreased depression
Improved exercise response
Enhanced sexual performance
Slight decline in the appearance of wrinkles and fine lines around the mouth, eyes, and forehead
Mood continues to improve
3rd month
Changes in body composition apparent to others
Noticeable loss of abdominal fat
Increased muscle mass
Sharper cognitive processes and memory
Hair grows in thicker and faster
Nails become stronger
Decreased bodily stiffness and joint pains
Faster muscle recovery from exercise
Immune system feels stronger
Women report fewer PMS and menopause symptoms
5th month
More motivation, productivity, and socialization
Motivation, drive, and performance improve
Increased desire to socialize
Overall feeling of happiness and contentment
Better quality of life
Bones begin to strengthen
Internal organ structure, size, and functions improve
Lower LDL and total cholesterol levels
Reduced blood pressure
Improved cardiac capacity and heart health
This medication can be sold only with a prescription of licensed doctor endocrinologist. Please click the button below, fill in the form and we will call you back to answer all your questions.