When women experience a decline in growth hormone production, their bodies undergo many changes. They may gain weight, notice more wrinkles and age spots, suffer from thinning hair, and even lose muscle mass and bone density. Many females tell us they are depressed, anxious, unhappy, have no sex drive, and frequently forget little things. The reviews below highlight some of the many results of HGH therapy in women, based on our client's reports.
Here is what some of our clients' have to say about their HGH treatment:
Menopause hit me like a ton of bricks, and some days, I couldn't even get out of bed. My gynecologist gave me estrogen, which only seemed to make things worse as I also gained an extra ten pounds. I was having lunch with some of my friends on one of my rare "good days" when they started talking about their results of HGH therapy. One of them gave me your phone number, and I called later that afternoon and spoke with the most amazing medical advisor who seemed to know exactly how I felt. We scheduled my blood test for the very next morning because I could not wait to see if growth hormone deficiency was the cause of my overwhelming fatigue, depression, insomnia, weight gain, and body aches.

It turns out it was, and within days, my HGH injections arrived and changed my life. Maybe it was wishful thinking, but I felt as though I was noticing subtle changes in my sleep, energy, and mood within days – and the results kept getting better from there.
There is a joke that when you finally retire and can travel, your health tends to go downhill. That is what happened to me when my physician diagnosed me with high blood pressure, pre-diabetes, and high cholesterol. He wanted to put me on medications to lower my blood pressure and cholesterol levels.

That is when a friend told me about HGH therapy and how growth hormone deficiency had caused similar problems for her. After speaking with one of your medical advisors, I underwent testing and discovered that was my problem, too. It's been five months since I started treatment with HGH injections, and my last physical showed normal blood pressure and cholesterol levels – and my pre-diabetes is gone!
When I started human growth hormone therapy, it was at my sister's urging. She noticed I was undergoing the same early-aging symptoms she had experienced years earlier and did not want me to take as long as she did to get to the bottom of the problems. Within only one month of beginning HGH therapy, I was sleeping better at night, waking up feeling refreshed and energized, and my sex drive had fully returned.

I had no idea that my sister had suffered from fatigue, insomnia, low sex drive, and anxiety the way I did. She had kept it hidden from all of us for so long, and I am grateful she recognized the signs in me so that I could also seek help from your clinic.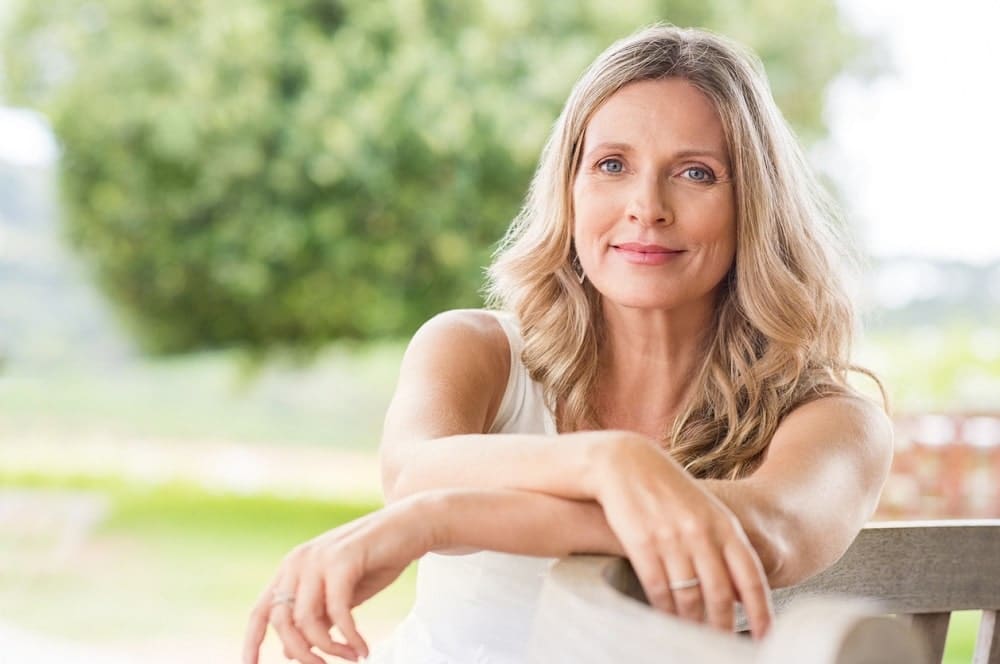 About Skin and Wrinkles Effects of HGH Therapy in Women
Perhaps some of the best results of HGH therapy in women are those that can be seen by others. Imagine not seeing people for six to twelve months and having them wonder if you have undergone plastic surgery, Botox, or laser rejuvenation. No, better skin tone and appearance are often the results of a complex therapy called human growth hormone treatment. The before and after pictures our clients take show how incredible the results of HGH therapy can be for women with growth hormone deficiency.
Here are some of our patients' comments about the results of HGH therapy in women:
After menopause, I noticed that my skin tone was uneven and that my skin was becoming crepe-like and dry and flaky. It was awful, and nothing my dermatologist gave me was helping.

Then I read about growth hormone deficiency, and so many of the symptoms applied to my situation. I went through the testing and it turned out that was my problem, so I began HGH injections. After only three months, the improvements in my skin's texture and tone were astounding. It is almost as if I am turning back the clock on the effects of aging on my skin.
At 48 years of age, I was not willing to let wrinkles and age spots define me. I drank collagen powder mixed in water, used collagen creams, and even took other supplements, and nothing seemed to help.

After undergoing hormone blood testing for other issues (weight gain, forgetfulness, mood swings, depression, and joint pains), we discovered I had growth hormone deficiency. My medical advisor told me that my loss of collagen was also due to low growth hormone levels and that my HGH therapy would help. Within three months, my skin tone started to improve, and the visible appearance of wrinkles began to decline.
At my age, I expected my face to look rather old. However, most people naturally assumed I was in my mid to late eighties, and that was unacceptable to me. No matter what skin creams I used, nothing seemed to work. I read about how HGH therapy helps restore collagen and elastin, and since I also had other symptoms of growth hormone deficiency, I decided to give it a try.

I started to notice my skin tone and texture beginning to change after about two months of treatment. The most significant change came for me four months into my HGH therapy when I saw photos from a family wedding – I didn't even recognize myself in the pictures – I looked years younger.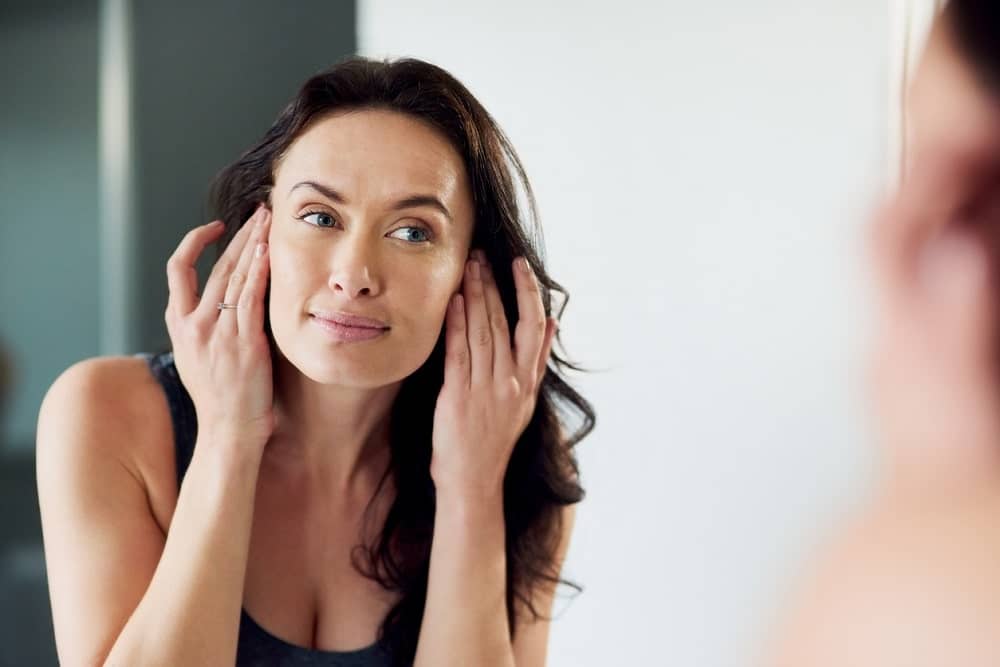 About Anti-Aging and Weight Loss Effects of HGH Therapy for Women
Getting older can take a toll on a woman's body in many ways, leading to weight gain and other signs of aging. Thanks to the many results of HGH therapy in women, all that can change, as shown by our patients' comments below:
I started gaining weight after menopause. Although I was only eight pounds heavier than my normal weight, I felt like those extra pounds were pulling me down and affecting my health and appearance.

Nothing I tried – diet or exercise – was making a difference. Now, only four months into my treatment, those extra eight pounds are gone, and I feel and look so much better. They say 60 is the new 40, and thanks to HGH therapy, that is how I feel.
Even though I never had any symptoms of menopause, I still noticed that I was starting to slow down when I reached my mid-sixties. My knees and lower back hurt all the time, and my body was getting a bit flabby – even though I worked out five times a week.

After doing some research, I began to question if it could be hormonal, and thanks to your clinic, I discovered it was. It's been three months since I started HGH for women. Before and after differences are amazing – I am glad I listened and took photos. I have better muscle tone and definition, my joint pains are gone, and my workouts are producing excellent results.
When I first heard about HGH shots, I thought they were for bodybuilders, not women like me, who want to protect their bodies from age-related problems. Type 2 diabetes, high cholesterol, and dementia all run in my family, so aging has me scared. I did some research and then spoke with a medical advisor at your clinic to discuss if HGH therapy could help me.

The testing showed that I was growth hormone deficient and that HGH injections would help reduce my risks while ridding my body of some of my excess weight. I know you say HGH is not anti-aging, that it balances the hormones and improves bodily functions – but to me, it has helped reduce the risk of my aging concerns. I look and feel better than I have in years.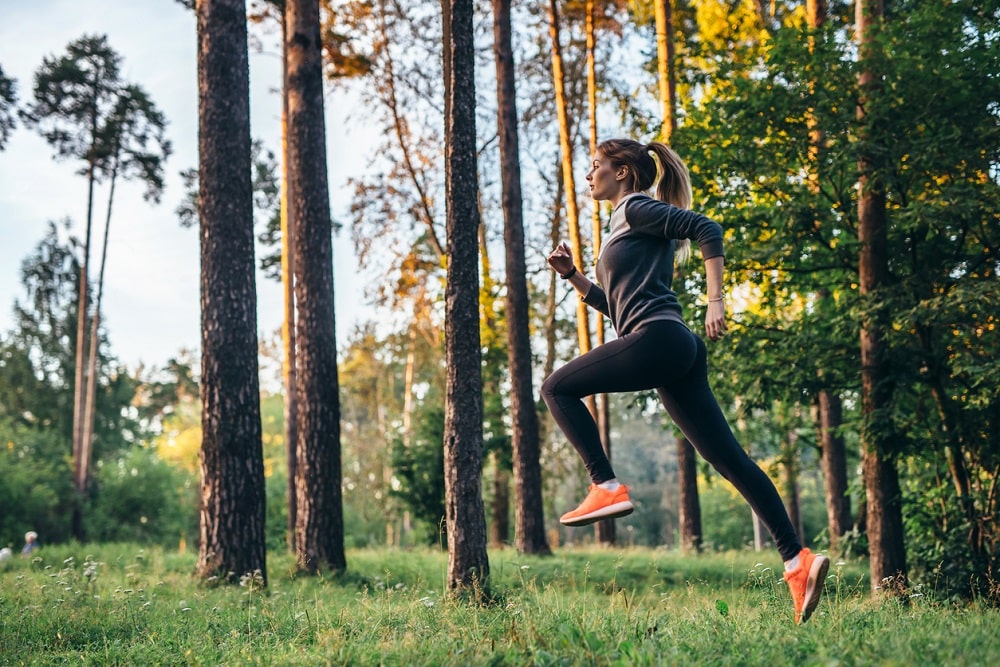 Results of Abuse and Unprofessional HGH Treatment on Face
The many results of HGH therapy in women that have been discussed here are for those females with diagnosed growth hormone deficiency. HGH treatment is not for everyone. It should only be used under a doctor's care when medically prescribed following comprehensive blood analysis and physical examination.
There are contraindications for HGH therapy that include active malignancy (cancer), severe breathing difficulties, and complications stemming from multiple body system injuries, abdominal, or open-heart surgery.
Purchasing HGH illegally and using it in dosages that are higher than needed by the body can harm a woman's health and appearance. Too much HGH can lead to the development of type 2 diabetes, carpal tunnel syndrome, high cholesterol, and acromegaly. When a woman develops acromegaly, her facial features can change due to an increase in bone growth causing her chin and forehead to become enlarged. Her skin may thicken and become tough.
These issues do not occur with doctor-supervised HGH therapy to treat growth hormone deficiency. However, they can happen with illicit or unapproved use.
To learn more about how the results of HGH therapy in women can benefit you, please contact our hormone clinic for a free phone consultation.
Left any questions about HGH therapy and benefits you can get? Request for a free callback and our hormone specialist will answer all your questions.