Low testosterone does more to a man than take away his sex drive. Hypogonadism can cause a decline in workplace productivity, quality of life, and health. A man may experience depression, weight gain, forgetfulness, insomnia, and find himself at risk for potentially debilitating health conditions. These are some of the reasons why Depo-Testosterone results are crucial to understand. In this review, we look at how Depo-Testosterone treatment benefits men with Low T. We will also hear from some of our clients as to their results, as well as provide an estimated timeline of benefits.

Depo-Testosterone reviews are subjective, as seen through the eyes of the men who receive this treatment. It may seem surprising at first that their stories vary considerably. Testosterone is involved in many bodily functions, including:
Metabolism
Libido and sexual functions
Spermatogenesis
Insulin and glucose regulation
Red blood cell production
Brain performance
Cholesterol and triglyceride regulation
Heart health
Hair growth
Emotional stability
Muscle and bone structural integrity
That is why Low T symptoms may differ from one man to the next. While one person may suffer from low sex drive, impaired erectile functions, and fatigue, another may feel depressed, isolated, and experience forgetfulness and cognitive decline. Yet another man may gain weight, lose muscle mass, and have reduced bone density. As a result, how they view the onset of benefits may also vary.
Treatment with Depo-Testosterone is a complex therapy designed based on what each man requires. Body composition, age, health, and level of deficiency all factor into the dosing decision. Whether you receive a 100 mg or 200 mg vial, the treatment prescribed to you by the doctor is what your body requires.
Benefits of Depo-Testosterone
Depo-Testosterone is an intramuscular injection administered at home every two weeks. It is the brand name version of testosterone cypionate produced by Pfizer. Once delivered to the body (typically the thigh or gluteal muscle), the medication slowly enters the bloodstream, where it travels to the many androgen receptor cells on tissues and in the brain. Except for supporting sperm cell maturation, Depo-Testosterone does everything else that endogenous testosterone does in the body.
For those men who are concerned over low sperm cell count or infertility, discuss this fact with the hormone specialist before starting testosterone therapy. Treatments such as HCG and clomiphene can help improve testosterone production in the testes to support spermatogenesis.
Before we look at our clients' Depo-Testosterone reviews below, we want to discuss why maintaining healthy testosterone levels are crucial at any age. In the previous section, we talked about the many functions that testosterone influences. If testosterone levels decline, it can increase the risk of developing medical conditions that include:
Obesity
Insulin resistance
Metabolic syndrome
High blood pressure
Type 2 diabetes
Cardiovascular disease
Heart attack
Atherosclerosis
Stroke
Infertility
High LDL and total cholesterol and triglyceride levels
Depression
Dementia
Osteoporosis
Anemia
The list is long – and it is not complete. Low testosterone can significantly alter a person's quality of life and even independence. Some of the most desirable Depo-Testosterone results include:
Stronger bones and muscles
Healthier brain and heart functions
Weight loss
Better sex
Improved sleep
More energy
Happier mood
Reviews and Results of Our Patients
I was wise enough to contact your clinic when my body started to decline. In the past, I viewed myself as virile, healthy, and strong. So, when I began to lose interest in sex, get sick often, gain weight, and not feel like myself, I figured it might be hormonal. After researching hormone clinics online, I decided to call a few with some questions. The medical advisor I spoke to at your location had the best answers and genuinely seemed to take an interest in my health and situation. That is why I decided to follow through with the diagnostic testing, and I am glad I did. It didn't take long for my Depo-Testosterone results to become evident to me and everyone around me. I was happier, stronger, and healthier again. Best of all, my wife says our sex life is better than it was when we were young. By the way, she says thank you for the testosterone cream – she went through the testing along with me, and we both had low testosterone. Our lives couldn't be better.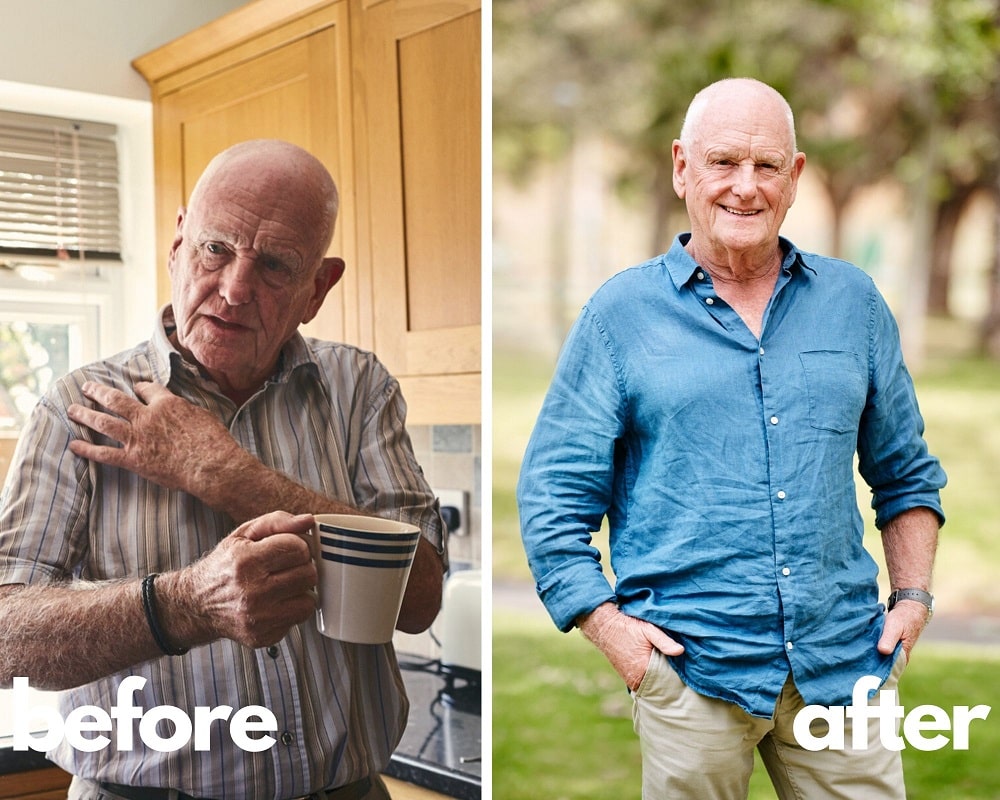 Cardiovascular disease runs in my family – so does type 2 diabetes. At 52, I started to get worried about my future and decided to do some research online. I had no idea that low testosterone and other hormones could influence these conditions, so I figured I should get a blood test. When my primary care physician said I was worried about nothing, I decided to call your clinic for a free consultation. I just want to say thank you for providing free, confidential phone consultations. It made such a difference to be able to speak with someone knowledgeable without feeling rushed. I went for my blood test the next morning and stopped at a walk-in clinic during my lunch hour for a physical exam. I didn't even want to call my doctor after his previous response. After my consultation, I was not surprised to find out I had Low T. After all, we discovered I had multiple symptoms of testosterone deficiency, such as low sex drive, high cholesterol, insomnia, and weight gain. It has been three months since I started my Depo-Testosterone injections, and I already see quite a difference. I am hopeful that this treatment will help reduce my risk of developing those other conditions.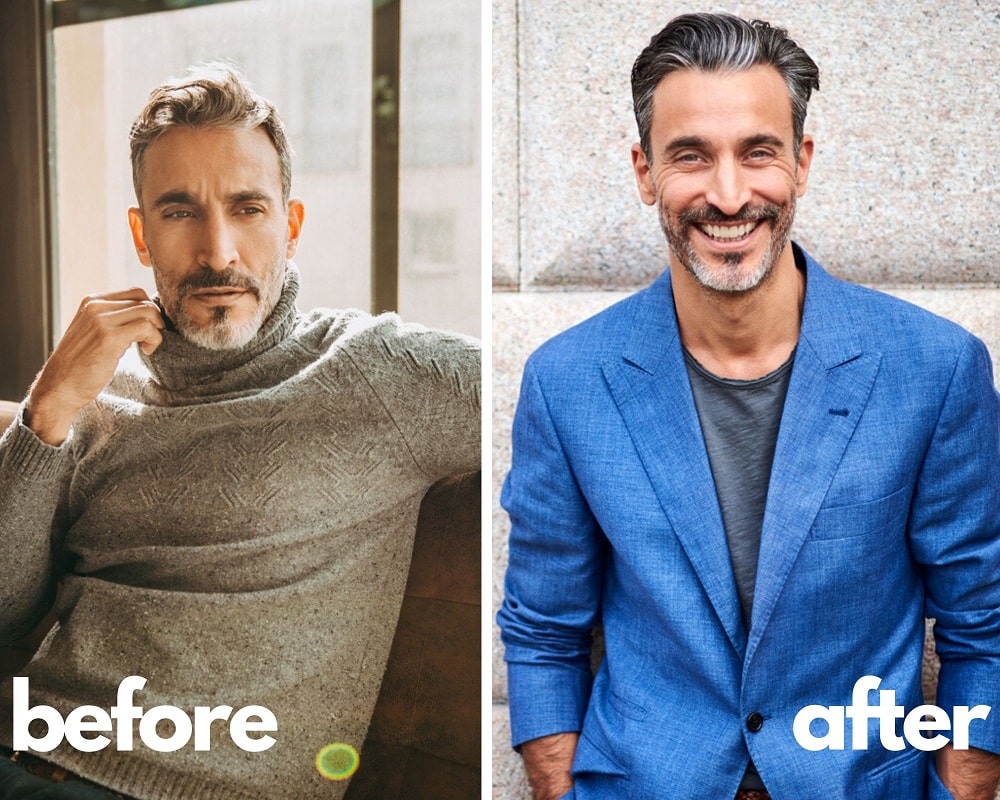 Approximate Results Timeline
The list below shows an average timeline for Depo-Testosterone results. These times are not etched in stone and may differ in either direction by a month or more. We do ask that you contact the clinic if you do not notice any changes after four weeks.
As you read in the Depo-Testosterone reviews above, men can have very different reactions to testosterone therapy. Again, results are often based on the symptoms each man experiences in conjunction with Low T.
The timeline below shows the earliest average time for the onset of a particular benefit. Once you notice a change, you can expect continued improvement as the months' pass. Some results do reach a peak after 3, 6, or 12 months; others continue for many years.
Depo-Testosterone results timeline:
1st month – Improved sleep, mood, sexual thoughts, and energy, are highlights of the first month.
More energy and endurance – reduced fatigue
Brighter mood
Deeper sleep
Inflammation markers begin to decrease
Improved insulin sensitivity
Better quality of life
Enhanced sexual thoughts, interest, dreams, and fantasies
Some men may experience improved erections and sexual activity
Increased drive
2nd month – Decreased depression and a more positive outlook for the future are seen.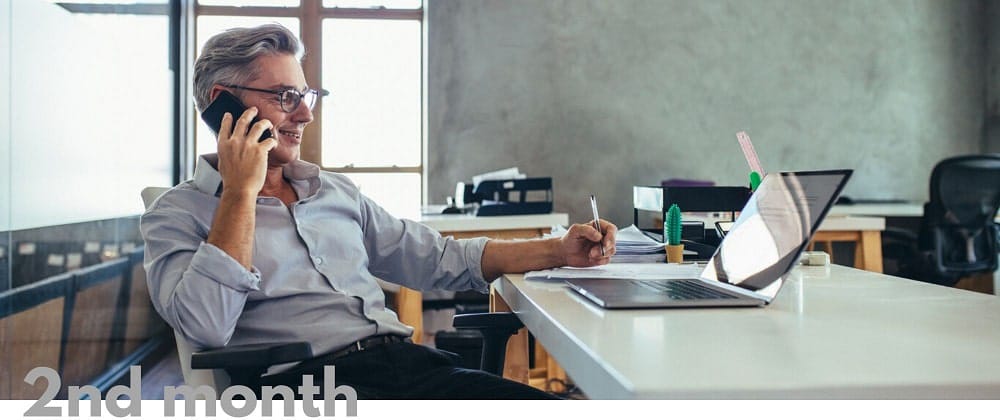 Beneficial effects on lipids
Improved focus and brain functions
Decreased feelings of depression
Brighter, more positive outlook
3rd month – Weight loss and better muscle tone improve body composition and appearance.
Decreased fat mass (weight loss)
Improved lean muscle mass and tone
Better glycemic control
Increased red blood cell production
Reduced blood pressure
LDL cholesterol levels may start to decrease
Improved exercise capacity in men with chronic heart failure
Enhanced erections and ejaculations (some men may experience this sooner)
6th month – Significant improvements in overall quality of life and health.
Possible positive changes in Prostate Specific Antigen volume
Bone density increases – effects continue for at least three years
Some people may notice better hair growth
Treatment with Depo-Testosterone is affordable. Our staff will also determine if any pharmaceutical assistance programs can help with out-of-pocket expenses. To learn more about testosterone deficiency, diagnostic testing, and treatment options, please contact our clinic for a free phone consultation.
This medication can be sold only with a prescription of licensed doctor endocrinologist. Please click the button below, fill in the form and we will call you back to answer all your questions.