It is a well-known fact that testosterone levels will worsen with age and that with the increased longevity men are facing, many may find themselves dealing with the effects of late-onset hypogonadism. In this report, we look at testosterone cypionate results, reviews, and some before and after photos. We also provide an estimated timeline of benefits as a guideline of what to expect from treatment.
Testosterone cypionate reviews will vary from one man to the next, based on how the body metabolizes and uses the exogenous testosterone. There is also no difference when using a brand name form of medication such as Depo-Testosterone compared to pharmacy-compounded testosterone cypionate (TC) injections.
Increasing testosterone levels is part of a complex therapy designed to safely balance not only testosterone levels but also influence the amount of estrogen and dihydrotestosterone in the bloodstream. Since testosterone also helps lower cortisol and increase growth hormone, it provides widespread benefits for the body. However, the expertise of a hormone specialist is crucial to ensure that all hormone levels achieve their proper balance.
Testosterone cypionate administration is via an intramuscular and not a subcutaneous injection. Most men inject their testosterone medication once every two weeks. Here at our hormone clinic, we work closely with each person to select the appropriate treatment. We also review pharmaceutical company assistance programs to see who might qualify for additional savings.
Testosterone cypionate results may vary based on how the body metabolizes the testosterone.
Benefits of Testosterone Cypionate
Testosterone plays a vital role in how the body metabolizes food, maintains muscle and bone density, and supports brain functions. The testosterone cypionate reviews below also show how beneficial testosterone is for heart health, sexual performance, and motivation. Men who have low testosterone levels are likely to suffer from sleep deprivation, fatigue, and depression. Decreased quality of life is common in adults with Low T.

There are also health benefits that highlight why testosterone cypionate results are crucial for men with hypogonadism. Untreated low testosterone can increase the risk of developing more serious and potentially debilitating conditions that include:
Atherosclerosis
Cardiovascular disease
Osteoporosis
Type 2 diabetes
Depression
Dementia
Obesity
Infertility
Treatment with testosterone cypionate can help reduce all the above risk factors except infertility. Only testosterone produced by the testes can aid spermatogenesis. Supplemental testosterone remains in the bloodstream, binding with androgen receptors throughout the body. TC cannot enter the testes to support sperm cell maturation. Men who are considering conception at the time of seeking testosterone therapy need to discuss this fact with the hormone specialist. The prescribing of Clomid or HCG can help promote testicular testosterone production to improve fertility.
Reviews and Results of Our Patients
I began to notice fewer morning erections about a year ago. Then, in the past few months, I started having trouble achieving or maintaining an erection. My regular physician checked my testosterone levels during my yearly physical, and he said they were fine – I had total testosterone of just under 400. He said that under 300 was low. He sent me to a urologist who ran some other tests but said that since I didn't have many other complaints, other than having trouble falling asleep at night, that I should contact a hormone specialist. Before I spoke with the doctor he recommended, a friend gave me your phone number and said I could have a free consultation by phone. Since I had nothing to lose, I made the call. That was the best decision as I got all my questions answered in that one discussion. By the time we ended the phone call, I had my blood test scheduled at a local lab. It's been two months since your doctor prescribed testosterone cypionate once every 14 days. Thanks to your guidance, I can give myself the shots at home. Even before my second treatment, I noticed that I was sleeping better and feeling more energized and focused. By the end of the first month, I was again waking up with erections in the morning. Now, my sex life is back to normal – if not better, and I have you to thank. It turns out that under 400 total testosterone is too low for some men, me being one of them.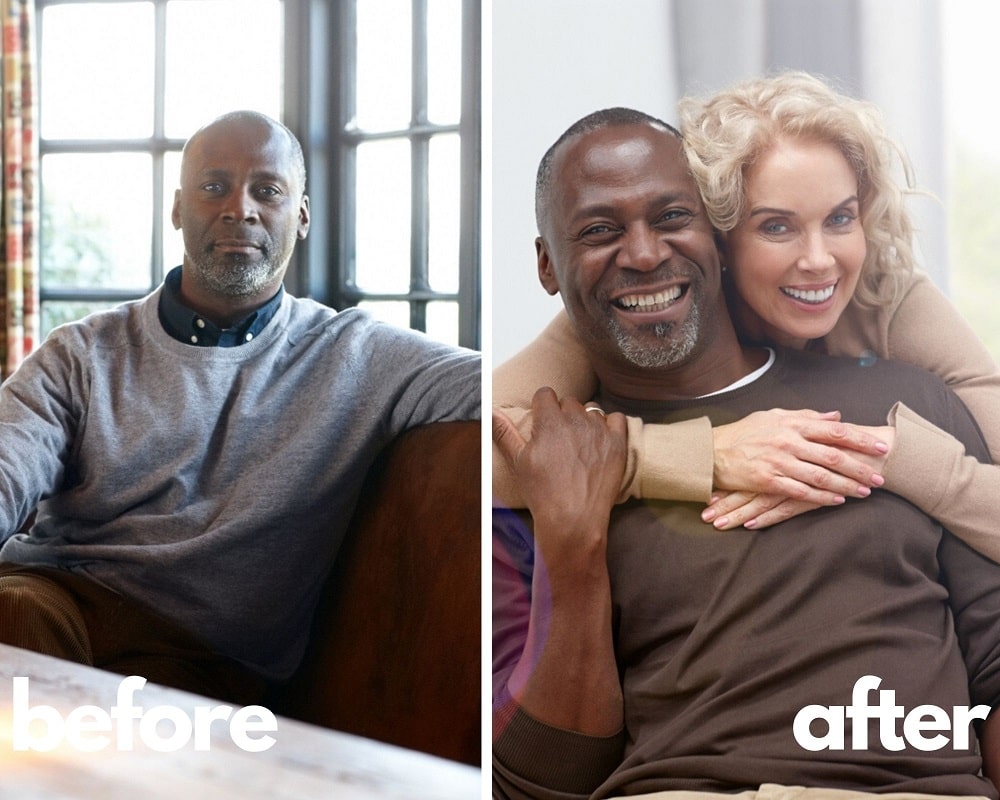 I had decided to retire at age 70 so that I could travel and enjoy time with my grandchildren and family. However, last year I started experiencing some minor health problems that forced me to leave work a few months before my birthday. At my party last month, I told an old friend that I was having severe joint pains, urinary issues, forgetfulness, confusion, brain fog, and extreme fatigue. We talked for a while, and he gave me the number to your clinic and suggested I call. I had no idea that hormones could cause those problems. The advisor I spoke with explained all the ways that testosterone decline can affect a man. The more he talked, the more I realized that I had more symptoms than I thought. I was so excited to find out if this was my problem that I had my blood test and exam the next morning. Within days we had the results, and your doctor prescribed my testosterone cypionate injections. I am sure I am not the first person to say that increasing my testosterone levels have been life-changing. I know it has only been a month, and I have only had two injections, but the difference is already remarkable. I sleep better at night, my sense of humor has returned (I had no idea it was gone), and I am more focused and less forgetful. Although I still have some joint pain and stiffness, it is not as bad as it was. I feel stronger and healthier with each passing day. I cannot wait to see what the next few months will bring.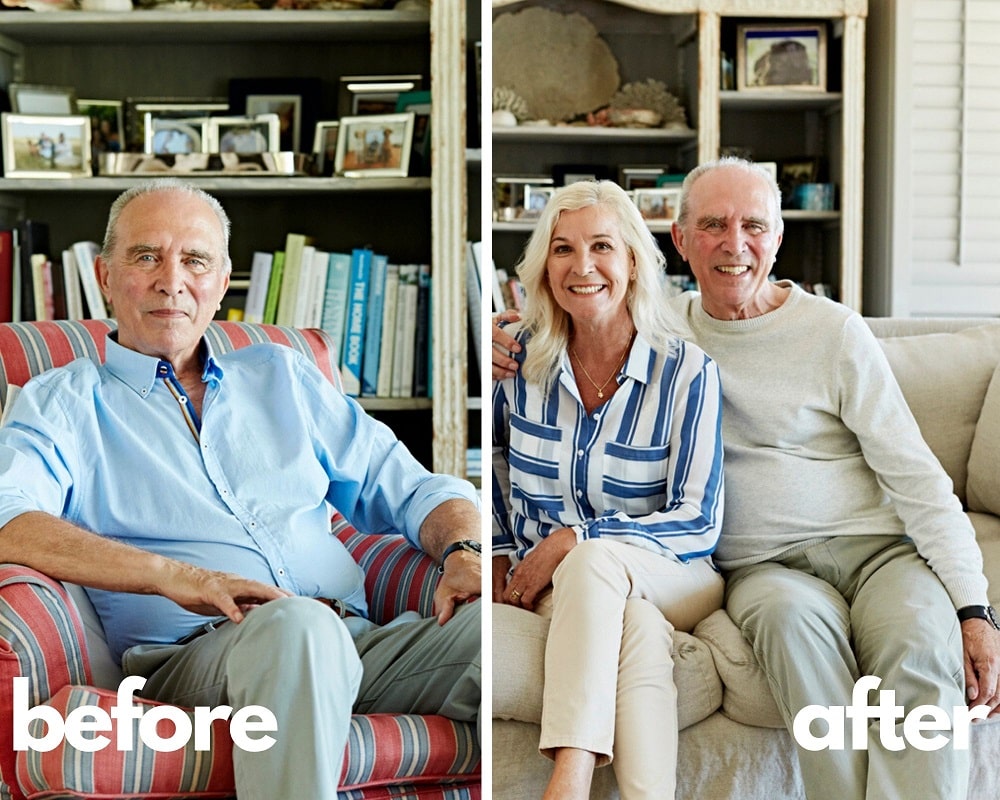 Approximate Results Timeline
Testosterone cypionate reviews can vary from one man to the next, partly based on what symptoms of Low T most affected him. Those results may be the ones that stand out the most. In the testosterone cypionate timeline below, we provide an average look at when people can expect to notice certain changes. Individual results may vary by as much as a month or more – in either direction. Do not worry if it takes you a little longer to achieve certain benefits unless you have noticed no changes at all by the end of the first month. That would require a call to our clinic.
Please remember, the list below shows the onset of benefits, which will continue to improve with each passing month. Some effects may take 3 to 6 months to peak, others as long as one year or more.
Testosterone cypionate results timeline:
1st month
Sexual interest, energy, mood, and quality of life all start to see improvements by the end of the first month.
Increased sexual interest, thoughts, fantasies, and dreams
Happier mood
Better sleep
Increased energy – less fatigue
Reduction in inflammation
Better insulin sensitivity
Improved quality of life
Early beneficial effects on erections and sexual activity
Increased motivation
2nd month
Although many benefits are happening inside the body, most people will start to feel happier and more focused.
Reduced depression
Improved effects on lipids
Better focus and cognitive functions
Enhanced outlook
3rd month
Changes in body composition become apparent.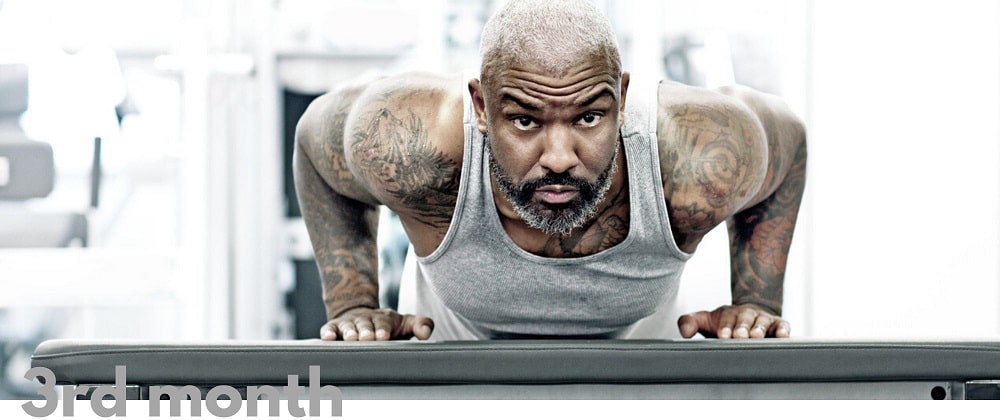 Better erections and ejaculations (may appear sooner)
Enhanced red blood cell production
Improved glycemic control
Reduction in fat mass
Increased lean muscle mass and strength
Lower LDL cholesterol (may take longer)
Decreased blood pressure
Better exercise capacity in men with chronic heart failure
6th month
Better health and quality of life are evident.
Improvements in bone density – effects continue for at least three years
Possible positive changes in PSA volume
Better hair growth
Some interesting facts gathered from testosterone cypionate results research include:
Crohn's disease patients showed CRP decline for over 24 months
Coronary artery disease patients experienced flow-mediated vasodilation as early as 12 weeks
It may take up to 30 weeks to improve depressive symptoms
Testosterone therapy may improve quality of life for Alzheimer's patients
For more information about testosterone cypionate results, please contact our hormone clinic for a free phone consultation.
This medication can be sold only with a prescription of licensed doctor endocrinologist. Please click the button below, fill in the form and we will call you back to answer all your questions.