Testosterone cypionate (TC) is one of the most commonly used medications by older men, helping many restore the vitality, enthusiasm, and libido they had in earlier years. Of course, those are far from the only reasons why more men are seeking testosterone replacement therapy (TRT) every year. Thanks to the wealth of information available at our fingertips today, men are discovering how crucial it is to protect their testosterone balance. This review examines the benefits of treatment with testosterone cypionate. We will also explain when TRT is necessary, who can and cannot benefit from TC, and hear from some of our clients. We will also answer some commonly asked questions about testosterone therapy.
What is testosterone therapy?
Testosterone therapy is a method of hormone replacement. It is a complex therapy that replenishes dwindling testosterone supplies through the use of exogenous hormone medications. The supplemental testosterone fulfills the same functions as the testosterone naturally produced in the body.
Who can benefit from it?
Both men and women need to maintain healthy testosterone levels to protect their bones, muscles, brain functions, heart health, and more from decline.
Can women and men use testosterone cypionate?
Only men can use testosterone cypionate injections due to its higher strength and dosage – well beyond that which the female body needs for hormonal balance. Hormone doctors typically prescribe compounded testosterone cream for female use. The exception to that rule is for the treatment of female metastatic breast cancer.
Is it safe to use?
Testosterone cypionate is safe as long as you remember to follow these guidelines:
Use testosterone cypionate only as prescribed by a hormone specialist
Buy TC with a valid prescription from a licensed US pharmacy
Do not use testosterone cypionate for any purpose other than as prescribed – TC is not for use to advance athletic skills or increase muscle size for bodybuilding
Never buy TC from unregulated internet websites or other individuals
Testosterone cypionate is a safe treatment for reversing the effects of male low testosterone.
The Essence of Treatment
Any man who has suffered from the effects of testosterone deficiency will tell you that treatment with testosterone cypionate is transformational. Gone are the days of unending fatigue, insomnia, depression, lack of productivity, and low libido. TRT has been likened to stepping out of a fog into a bright new reality. That is why men with Low T symptoms are excited about getting testosterone cypionate shots. They can use this treatment from the privacy and comfort of their homes to restore hormonal balance in all areas of their lives.
Why do testosterone levels decline? Testosterone decline is a natural part of life – the symptoms associated with the decrease are not normal. Adults who experience signs of Low T may do so because their bodies either suffer a rapid reduction in testosterone production, such as caused by a tumor, injury, illness, surgery or radiation treatment, or, for women, an oophorectomy. For others, it is because their bodies do not adjust to the natural change in hormone production.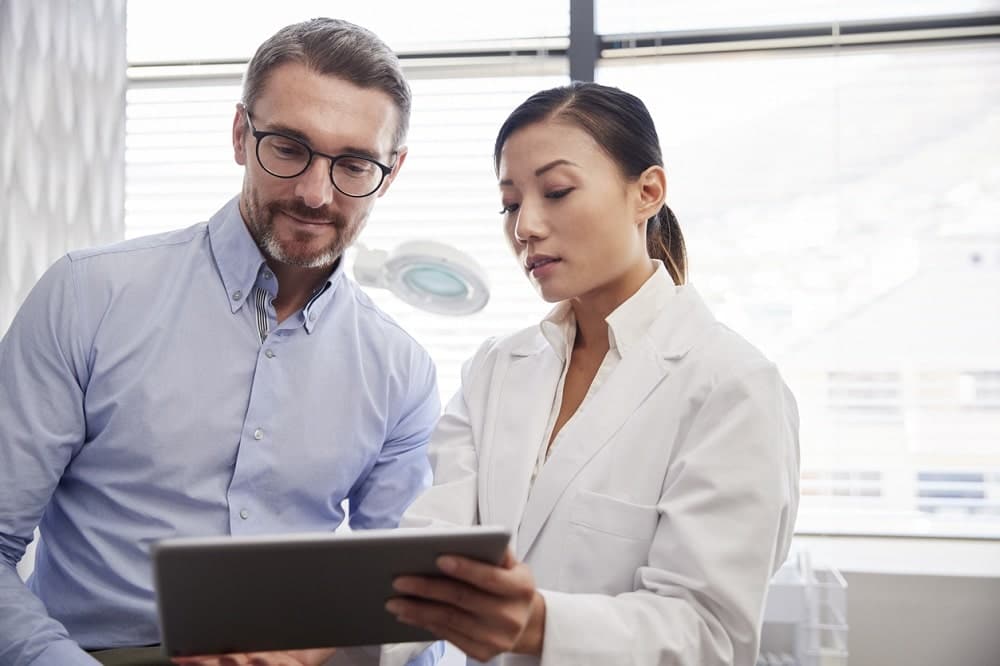 Here are some essential facts about testosterone cypionate treatment:
Indications: How to know if you can benefit from TRT
You suffer from poor sleep, lack of energy, decreased drive, and trouble concentrating
Memory and other cognitive functions seem to be on the decline
Body aches, stiffness, muscle loss, height shrinkage, and weight gain are affecting your self-image and movement
You have been diagnosed with or warned about high cholesterol, cardiovascular disease, weight gain, high blood pressure, heart attack, osteoporosis, type 2 diabetes, or atherosclerosis
Lack of sex drive and erectile dysfunction are standing in the way of an enjoyable sex life
You find that depression, mood swings, increased stress, and anxiety, have you looking at the future with a troubled mind
Your quality of life is not what it was in the past, and you find yourself isolating from others and activities you once enjoyed
Although you may not experience all of these changes, you will notice at least a few if you have low testosterone.
Contraindications: How to know if you are not a candidate for TRT
You currently have breast or prostate cancer
Hypersensitivity to any of the ingredients in testosterone cypionate
Pregnant female (only female use is for metastatic breast cancer)
You have polycythemia
Diagnosed with severe cardiac, liver, or kidney disease
Testosterone Cypionate Injections
The following drugs interact with testosterone cypionate:
Warfarin
Ivacaftor
Cyclosporin
Insulin
What to Expect from Testosterone Cypionate Therapy
From the very first testosterone cypionate injection that a man receives (or gives himself in most cases), his body begins to benefit from the treatment. Increased testosterone in the bloodstream provides the many androgen receptors with the signals they need to initiate their actions. Depending on the location of the receptor cells, the benefits of testosterone cypionate therapy could include any or all of the following:
Better sleep
More energy
Fat loss
Happier mood
Better muscle tone and strength
Increased bone density
Enhanced sex drive and erectile functions
More powerful orgasms
Sharper brain functions
Faster memory
Increased motivation and productivity
Improved self-image
Decreased depression
Less stress
Better hair growth
Lower blood pressure and cholesterol levels
Improved red blood cell production
Increased cardiac output and capacity for exercise
Although most people will experience a decline in fat storage, it does not always translate to a similar weight loss. At the same time that fat burns away, muscle mass improves, offsetting a portion of the weight loss.
Studies have shown testosterone cypionate to be a safe treatment for male Low T. However, that does not mean it is without risk. Most men will not experience any side effects from prescribed use. The most common complaints are injection site reactions such as irritation, redness, pain, or bruising, and these issues resolve themselves rapidly.
If testosterone levels get too high, or as the body adjusts to the hormonal change, the following side effects of testosterone cypionate could occur:
Acne
Oily skin
Changes in hair growth
Depression
Mood swings
Fatigue
Headache
Hot flashes
Breast tenderness or enlargement
Insomnia
Fluid retention
Prolonged erection
Worsening of sleep apnea
Nausea
Vomiting
In cases where the testosterone levels in the body become too high, the following problems could occur:
Liver damage
Anger and aggressive behavior
Heart attack
Stroke
Infertility
Testicular atrophy
Gynecomastia
Impotence
Blood clots
There is no reason to have hormone replacement anxiety as the treatment has a long history of positive results with very few overall risks – when under doctor care and supervision.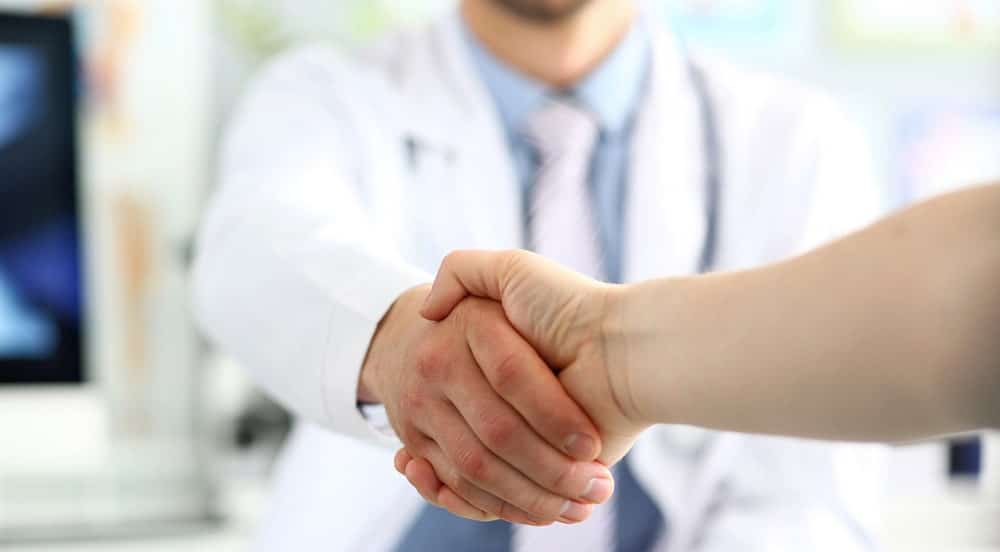 Possible Cost of Therapy
The cost of testosterone cypionate treatment depends on the following factors:
Doctor visit fees, including examination and follow-up appointments
Price of blood testing
Prescribed treatment
Dosage and frequency of administering supplemental testosterone
Duration of treatment
Purchase location
Of all forms of TRT, testosterone cypionate provides the lowest monthly cost as it typically requires only two injections per month. The price of TC is hundreds of dollars less per month than that of testosterone skin gels and patches. Another benefit is that testosterone cypionate does not carry the same risk factors for side effects and cross-contamination as some of the other testosterone products.
Testosterone cypionate is lower in cost than all other options for testosterone therapy.
Prescribing Information
We are often asked many questions regarding the need for a prescription for testosterone cypionate therapy. You can find the answers to those questions below:
Do I Need a Prescription for Testosterone Cypionate?
Yes, testosterone cypionate is a controlled substance. You cannot purchase it legally in the US without doctor authorization.
Why Do Some Websites Sell Testosterone Cypionate Without a Prescription?
The websites that sell testosterone cypionate without a prescription do so illegally. Although our government cannot go after them if they are located in other countries (most are), they can prosecute you as the buyer. That could result in jail time and hefty fines. Since there is also a significant risk of fraud, identity theft, and counterfeit medications, we do not recommend buying any drugs from anywhere other than licensed US pharmacies.
How Do I Get a Testosterone Cypionate Prescription?
You will need to undergo a medical consultation, physical exam, blood testing, and health history review before being prescribed testosterone cypionate.
What Doctors Prescribe it?
The best doctor to contact for testosterone cypionate or any other hormone therapy is an endocrinologist (hormone specialist).
You must have a prescription to buy testosterone cypionate legally in the US
Therapy In Our Clinic
The cost of getting a testosterone cypionate prescription can run a few hundred to as high as close to one thousand dollars, depending on the hormone clinic. We have seen advertisements from some doctors that are mind-boggling. Our doctors have a better way for you to receive treatment for low testosterone:
Terms
Our terms of treatment begin with a free consultation by phone. This saves money and time over conventional office visits. Before committing to further diagnostic testing, we can determine if your symptoms align with those of a possible hormonal imbalance.
Stages
The stages of diagnosis of low testosterone are as follows:
Phone consultation
Blood test at a local lab
Physical exam with any doctor
Completion of online medical questionnaire
Follow-up consultation to discuss diagnosis and treatment protocol
Costs
We keep the cost of hormone replacement therapy low, beginning with the testosterone cypionate blood levels testing at a local lab. Our clinic has already prearranged low-cost blood testing with a national laboratory chain. Your family physician or any other doctor of your choosing can administer the exam and send us the completed form. We will even check pharmaceutical assistance programs to get you the lowest cost for your treatment medications.
I really thought I was too old for testosterone cypionate therapy when a friend of mine told me that was not true. That gave me hope that we could find a way to reverse my muscle loss, declining bone density, weight gain, depression, and pre-diabetes. At my friend's suggestion, I called your clinic for my free consultation. It was great not having to come to the office to discuss my problems. The next morning, I had my blood test and dropped off the exam form to my doctor's office to complete. Everything about the process was so stress-free, and in less than a week, I had all my results. Thanks to testosterone therapy, my weight and blood sugar levels have decreased, my bone density and muscle mass have improved, and I am no longer depressed. This past year has been incredible, and I am so glad I found your clinic.
I began to notice that my focus and memory started to decline shortly after I turned sixty. At the same time, I was having trouble sleeping, gaining weight, and losing interest in some of my favorite activities. Speaking with a medical advisor at your clinic was an eye-opening experience as I always associated Low T with erectile dysfunction – a problem I was not having. The entire testing process was easy to complete, and within a week of my initial conversation, my testosterone cypionate medication arrived, and I started treatment. That was three months ago, and my symptoms are almost gone, and I feel great again.
I began to notice that my focus and memory started to decline shortly after I turned sixty. At the same time, I was having trouble sleeping, gaining weight, and losing interest in some of my favorite activities. Speaking with a medical advisor at your clinic was an eye-opening experience as I always associated Low T with erectile dysfunction – a problem I was not having. The entire testing process was easy to complete, and within a week of my initial conversation, my testosterone cypionate medication arrived, and I started treatment. That was three months ago, and my symptoms are almost gone, and I feel great again.
Questions And Answers
Can it Cause Erectile Dysfunction?
No, if anything, testosterone cypionate may help reverse erectile problems.
Can it Affect My Emotional Health?
Yes, most men will find that testosterone cypionate will help improve emotional well-being by decreasing depression, anxiety, and stress. In some cases of testosterone abuse or misuse, TC could lead to negative effects on mood, including increasing anger and aggression. It is crucial to keep testosterone levels in balance for proper emotional health.
Can it Lead To Infertility?
A significant problem of low testosterone is a decreased sperm count. Unfortunately, the use of testosterone cypionate can worsen that problem because it increases blood testosterone levels but does not impact spermatogenesis. The hypothalamus reduces crucial hormone signals to the pituitary gland that would send messages to the testes to increase testosterone production. As a result, testicular testosterone levels could decline further, leading to infertility. If you are trying to conceive with your partner, discuss this with the hormone clinic as the doctor may prescribe other medications such as clomid or HCG to increase testosterone production.
Does Testosterone Cypionate Therapy Cause Acne?
An increase in testosterone levels, as is possible with testosterone cypionate, could lead to more skin oil and acne. If this occurs, let the doctor know as the dosage of medication may be too high.
Can Testosterone Cypionate Cause Cancer?
Considerable research has ruled out testosterone cypionate use as a cause of cancer.
Is It Dangerous To Quit? Are There Any Withdrawal Symptoms?
For men using testosterone cypionate under a doctor's care, there is a process of stopping testosterone therapy. You may receive clomid or HCG to help increase natural testosterone production. In cases of supratherapeutic dosages, as seen with the illegal use by some athletes or bodybuilders, testosterone cypionate withdrawal can lead to depression, irritability, insomnia, libido issues, and many other problems.
For more information about testosterone cypionate, please contact our clinic for a free consultation.
This medication can be sold only with a prescription of licensed doctor endocrinologist. Please click the button below, fill in the form and we will call you back to answer all your questions.