When men experience a decline in testosterone levels to the point where they experience unwanted symptoms, it can take a toll on their physical and emotional well-being. Testosterone is one of the most influential hormones in the male body, reaching far beyond influencing sex drive. Weekly or biweekly injections of testosterone offer the best form of treatment at the lowest cost. Below, we explore the testosterone enanthate results, reviews, and before and after pictures of some of our clients. We also include a timeline that details what to expect from testosterone treatment, and when to expect it.
The benefits of testosterone enanthate extend to all areas of a man's life. Because androgen receptors are plentiful not only on the body's tissues but also in the brain, cognitive functions are often affected. From poor concentration to impaired spatial processing to memory loss, these changes can alter daily performance.
Some of the many other ways testosterone enanthate steps in to help fulfill testosterone functions include:
Supporting restful sleep and lower cortisol levels
Maintaining healthy metabolic actions for weight and glucose management
Stimulating the production of red blood cells
Enhancing sexual drive and performance
Keeping cholesterol, triglyceride, and blood pressure levels in check
Promoting balanced emotions and mood and decreasing feelings of depression
Improving energy and stamina
Increasing lean muscle mass and bone density
The testosterone enanthate reviews from our clients support these many benefits, as you will see below. It is also important to remember that the use of testosterone is part of a complex therapy prescribed by a hormone specialist to treat low testosterone levels. It is not meant for athletes or bodybuilders. Those uses are both illegal and dangerous for one's health.
These results and reviews show how hormone balancing can improve your health, well-being, and life.
Benefits of Testosterone Enanthate
When doctors prescribe testosterone enanthate to men with Low T, they do so because they know the benefits far outweigh any potential side effects. As testosterone exerts its influence on the many androgen receptor cells, it stimulates critical functions. Not only do these actions keep the body running at its best, but they also help reduce the risk of developing conditions such as:
Type 2 diabetes
Cardiovascular disease
High blood pressure
Atherosclerosis
Obesity
Osteoporosis
And more
Along with the many testosterone enanthate results that we will discuss here, there is also one issue to explain – fertility. Testosterone plays a critical role in male fertility, helping to promote sperm cell maturation (spermatogenesis). Without enough testosterone produced in the testes, spermatogenesis will suffer, and infertility is possible. When a man receives supplemental testosterone, his hypothalamus senses the increase in the bloodstream and decreases natural testosterone production. That action can lead to infertility as exogenous testosterone cannot enter the testes. Through the prescribing of HCG or clomid, natural testosterone production may increase to promote spermatogenesis.
Our doctors continue to study testosterone enanthate reviews and the latest research to ensure that our clients receive the best possible treatment. That is how you reverse Low T symptoms and improve well-being and quality of life.

Benefits such as the ones below highlight why so many men seek our help to improve their testosterone levels:
Increased energy and endurance
Deeper, more restful sleep
Happier mood
Better focus and memory
Enhanced sex drive
Loss of belly fat
Improved muscle tone and bone density
Healthier heart functions
Decreased depression, stress, and anxiety
Lower cholesterol and blood pressure levels
After a recent health scare, I knew I had to do something. My previous lab results showed that I was anemic, had high cholesterol and triglyceride levels, and was borderline diabetic. Since I was overweight and already worried about my heart, I knew I had to start exercising, but I was always so tired and dealing with joint pains and arthritis. I found out about your clinic by chance as I was researching my various symptoms. Low testosterone was a possibility due to my age and my lack of libido. Since you offered a free phone consultation, I figured I should at least hear what you had to say. That conversation really opened my eyes as to how hormones affect the body. I decided to proceed with diagnostic testing. Finding your clinic may have saved my life. It turned out that my testosterone levels were so low the doctor was amazed that I was not in even worse shape than I was. It has been slightly more than four months since I started using testosterone enanthate, and the results have been incredible. My recent blood work – done after three months of treatment – showed slight improvements. However, I judge more by how I feel, and I am feeling like a whole new man. I have more energy, less joint pain, have lost 10 pounds, and am working out and getting into shape. Even my libido has improved. Clearly, this was what I needed, so thank you again for all your help.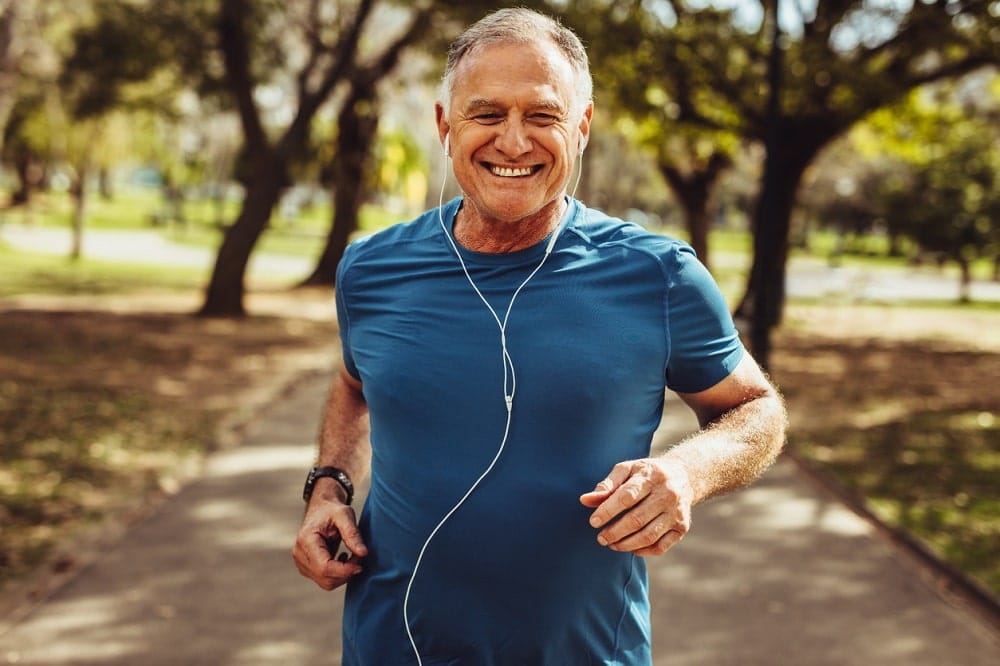 Turning sixty would not have been bad if the symptoms of low testosterone were not ruining my life. I couldn't sleep at night, had no energy during the day, was gaining weight, and flat out did not want to do anything. My wife and friends were getting frustrated that I was acting like an old man. I was hesitant about going to a doctor, so when a friend suggested an online clinic and phone consultations, I agreed. Your advisor spent so much time getting to know me and my situation. It really seemed as though he truly cared about me. I went ahead with the testing and discovered that I did have low testosterone that could benefit from treatment. Since starting testosterone enanthate injections at home two months ago, I already see incredible changes. I sleep better at night, have more energy during the day, and am enjoying going out with my wife and friends again. I am even getting back into shape and exercising at the gym.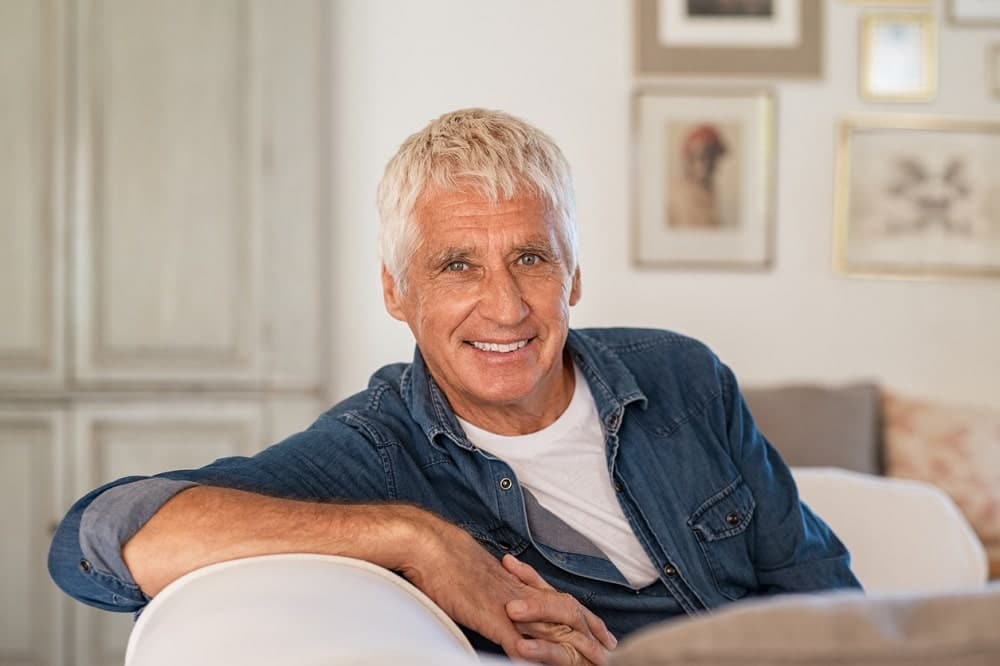 Approximate Results Timeline for Testosterone enanthate
Testosterone enanthate results vary from one man to another, based mostly on the symptoms associated with Low T. Although everyone will likely feel a surge of energy, start sleeping better, and experience improvements in their quality of life, other benefits may appear sooner than others. For example, a man who has concerns over low libido will likely notice those changes before he realizes that his muscle tone has improved. Conversely, someone who has concerns over increased body fat and decreased muscle mass will probably be most aware of how his body composition improves over the first few months of treatment and not realize he has better focus and memory.
Please remember that the testosterone enanthate timeline below is an average of when to expect these benefits. Your results could vary by a month or two in either direction. Also, once you see one benefit appear, you will notice in your own life how it continues to improve month to month.
1st month
Most men experience better mood, energy, sleep, and sexual thoughts after one month of testosterone therapy.
Deeper, more restful sleep
More energy – less fatigue
Improved mood, sense of humor, and attitude
Increased libido, sexual dreams, thoughts, and fantasies
Possible improvements for erections and sexual activity
Inflammation levels begin to decrease
Positive changes in insulin sensitivity
Enhanced quality of life
More drive and motivation
2nd month
Better focus, less stress, and a brighter outlook for the future are highlights of the two-month mark of testosterone therapy.
Sharper focus, cognitive functions, and memory
Brighter outlook for the future
Less depression and stress
Positive effects on lipids

3rd month
By the end of three months, body composition changes are noticeable.
Increased exercise capacity for men with chronic heart failure
Improved red blood cell production
Enhanced glycemic control
Weight loss
Lower blood pressure levels
Most men report improved erections and ejaculations (often appear sooner)
Increased lean muscle mass
Lower total and LDL cholesterol (may take longer)
6th month
Better health, appearance, and quality of life are evident.
Improved hair growth may occur
Improved bone density starts strengthening bones with continuing benefits for at least three years
PSA volume changes possible
Testosterone enanthate results extend to all areas of a man's life, improving his health, appearance, vitality, libido, and brain functions. Although testosterone treatment is affordable, some pharmaceutical companies do offer additional assistance programs to help people with their out-of-pocket expenses.
To learn more about hormone testing and treatment, please contact our clinic for a free, no-obligation, confidential consultation by phone.
This medication can be sold only with a prescription of licensed doctor endocrinologist. Please click the button below, fill in the form and we will call you back to answer all your questions.