For many males with clinically diagnosed Low T, testosterone enanthate (TE) provides a welcome supply of exogenous testosterone. Low testosterone, or hypogonadism, occurs when a man experiences a decline in testosterone levels to the point where symptoms of the deficiency appear. It can happen at any age but is most common after age fifty. In this review, we cover essential facts about testosterone enanthate therapy, including its use, indications, contraindications, how it is prescribed and supplied, client results, and answers to commonly asked questions.
The use of testosterone enanthate is restricted to men with low testosterone. TE is not for sports or bodybuilding enhancement purposes. The only time women should use this medication is under a doctor's care for the treatment of metastatic breast cancer.
Is testosterone enanthate therapy the same thing as steroids?
A steroid is a term used for the illegal use of any testosterone medication. All androgen hormones are steroid hormones. However, in today's society, when you talk about steroid use, it implies using hormones such as testosterone in higher than recommended dosages for unauthorized purposes.
What is the difference between testosterone enanthate and testosterone cypionate? Which one should I use?
Both testosterone cypionate (TC) and testosterone enanthate are the two most recommended forms of treating male hypogonadism. The primary difference between them is the ester that is used, altering the time the testosterone lasts in the bloodstream. TE uses sesame oil, which provides a shorter half-life than TC, which uses cottonseed oil.
Testosterone enanthate therapy is a medication used to treat male hypogonadism. It is the lowest-costing form of treating testosterone deficiency in men.
The Essence of Treatment with Testosterone Enanthate Therapy
The first thing to know about testosterone enanthate therapy is its method of administration may vary from other types of injectable testosterone – depending on the brand selection. Most of the TE prescribed today is generically compounded by a pharmacy. At-home users will administer one shot every week (in most cases) intramuscularly to the thigh muscle. The buttocks may also be used if there is someone else available to give the injection. Most men prefer using the thigh as they do not have to worry about it hurting to sit.
A newer brand of testosterone enanthate, XYOSTED, is delivered subcutaneously to the abdomen. These forms of TE are not interchangeable, so be sure to follow doctor instructions for use.
Hormonal balancing is a complex therapy that requires careful precision in determining the appropriate dosage for each person to avoid side effects. Because testosterone influences other hormone levels, it is vital that it does not get too high or too low in the bloodstream.
How do I know if I have low testosterone levels?
The following list highlights the most common signs and symptoms of testosterone deficiency:
Lack of energy and endurance
Sleep issues
Fat storage
Muscle loss
Joint pains, height shrinkage, and other signs of decreased bone density
Thinning or balding of hair
Forgetfulness
Poor concentration
Impaired brain functions
Decreased sex drive
Erectile dysfunction
Depression and other mood changes
Poor self-image
Increased anxiety and stress
High cholesterol, blood glucose, or blood pressure levels
Decreased drive and productivity
Low sperm count

Here are some essential facts about testosterone enanthate therapy to know before starting treatment:
Who  should use
Testosterone enanthate therapy is indicated for use by men who are diagnosed with primary, secondary, or tertiary hypogonadism. Testosterone deficiency can be caused by any of the following:
Tumor of the pituitary gland, hypothalamus, or testes
Treatment for the above (surgery, radiation, chemotherapy)
Brain or testicular injury
Hypothalamic or pituitary disease
Certain genetic conditions, including Klinefelter and Kallmann's syndrome, and mumps orchitis
Too much iron in the blood – hemochromatosis
Certain inflammatory conditions, such as sarcoidosis, tuberculosis, or histiocytosis
HIV/AIDS
Opioid or other substance abuse
Obesity
Lack of sleep or exercise
Age-related decline
Contraindications
Testosterone enanthate is contraindicated for use in the following situations:
Hypersensitivity to ingredients in TE
Active cancer of the prostate or breast
Serious liver, kidney, or heart disease
 Testosterone Enanthate Injections
Testosterone enanthate comes supplied in vials for intramuscular use or as the brand name XYOSTED in single-dose auto-injectors.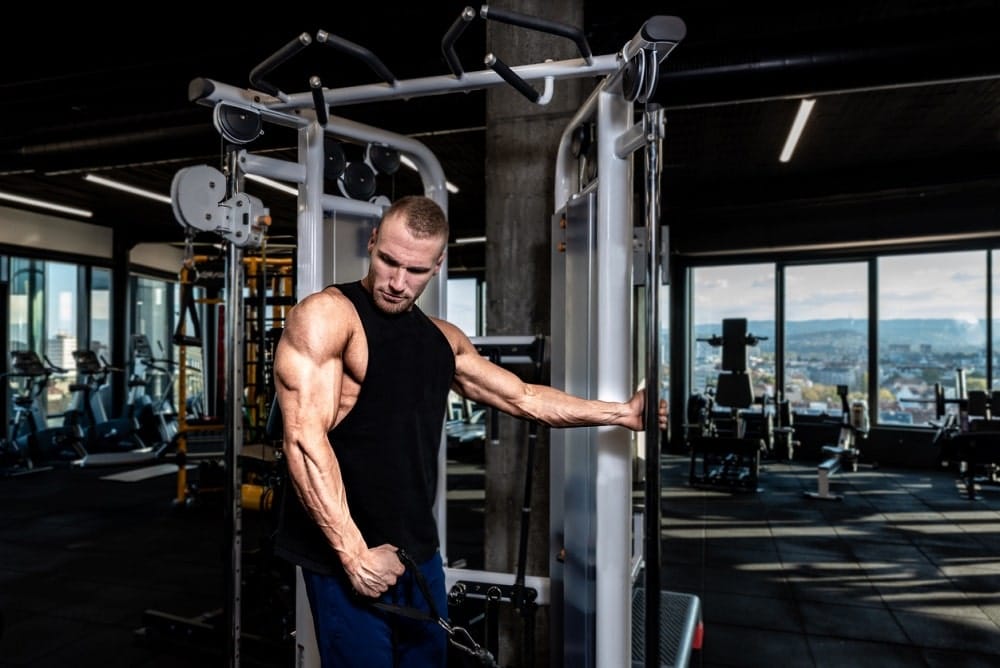 Possible Cost of Testosterone Enanthate Therapy
Testosterone enanthate therapy cost depends on the type of injectable selected, as well as the dosage and treatment frequency prescribed by the doctor. The higher the dose and the more frequent the treatment, the more medication a man will require.
Testosterone cypionate and testosterone enanthate are the two most prescribed forms of treating Low T and the lowest in cost. Most men may find that their overall medication cost is hundreds of dollars less per month than comparable treatments with testosterone patches or gels.
Some individuals may also qualify for some testosterone enanthate assistance programs offered by the different pharmaceutical companies that produce testosterone medications. Our medical advisors will discuss possible options with each person based on his situation.
Prescribing Information
We want to devote this section to answer some of the most commonly asked questions about getting a prescription for testosterone enanthate therapy:
Do I need a prescription to get testosterone enanthate for sale?
Yes, all testosterone medications are controlled substances and must be prescribed for use before they can be purchased in the US.
What are the requirements to get a testosterone enanthate prescription?
Hormone doctors require that each person complete a health history questionnaire, medical consultation, physical examination, and blood test before receiving a diagnosis and treatment medications.
What is included with the testosterone enanthate prescription?
The actual "script" will include the type of testosterone medication, brand name if selected, the dosage, and the frequency of treatment.
Where can I fill my testosterone enanthate prescription?
Most US pharmacies carry or can get testosterone medications once they have the prescription in hand. Do not buy testosterone enanthate from unregulated websites as there is a significant possibility that the medication you receive may not be safe to use. Only 4% of all websites selling pharmaceutical drugs were found to be following proper guidelines.
What type of doctor should I contact to get a testosterone enanthate prescription?
A doctor who specializes in hormone replacement therapy, such as an endocrinologist, is the best provider to contact.
I guess you could call me the typical poster guy for Low T – hair loss, no sex drive, erectile dysfunction, forgetfulness, and a flabby body. I'd laugh but it's not that funny – this is not where I expected to be with my life at only 56 years of age. I want to be around for my grandkids and to enjoy traveling in my retirement. Thanks to your amazing medical advisor, I discovered that I have low testosterone, and received a prescription for testosterone enanthate. Now, after four months of treatment, the transformation is unbelievable. My body is lean, toned, strong, and my sex drive and performance are through the roof.
Two years ago, I suffered an injury that sidelined me for many months. Instead of working at a job where I was physically active, I now sit behind a desk all day and rarely get any exercise. My body feels stiff and achy, and all I want to do at night is go home and collapse on the couch. I know this is not fair to my wife or kids, so I turned to your clinic for help in hopes that maybe my hormones were off. Following my blood test, I learned that I had very low testosterone levels. Since starting testosterone enanthate therapy a few weeks ago, I am beginning to see a light at the end of the tunnel. My attitude has improved a bit, and I have a little more energy, which my kids seem to enjoy at night. I am looking forward to more improvements in the coming months.
Before calling your clinic, I suffered from mood swings, depression, no sex drive, and lack of purpose and motivation. My job was on the line due to decreased productivity – I just couldn't focus on anything. During my yearly physical, my doctor recommended I go for hormone testing. After talking to my brother about it, because I knew he was using testosterone therapy, I contacted your clinic. Every aspect of working with your medical team has been great, and I like the fact that I get to administer my testosterone enanthate injections at home. It has been two and a half months since my first shot, and I am really seeing an improvement in how I feel, my focus, and my productivity.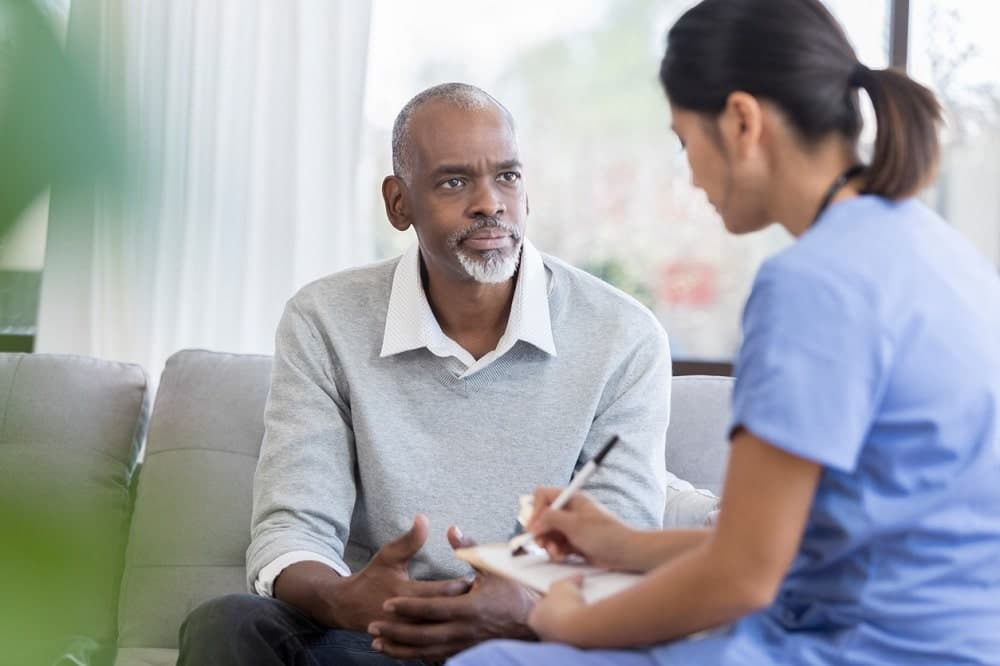 Common Concerns About Therapy
Is Testosterone Enanthate Legal?
Testosterone enanthate is only legal to buy if you have a valid doctor's prescription, and you get it from a licensed US pharmacy. Buying testosterone of any kind without a prescription, or from an unregulated website or another person, is illegal and may result in prosecution.
Is Testosterone Enanthate Safe?
Testosterone enanthate therapy is safe to use when you have a prescription and buy it from a legitimate US pharmacy. Do not take risks buying TE any other way, as that could lead to unsafe use of counterfeit and potentially dangerous medications.
How Much Testosterone Enanthate Should I Take Per Day?
Testosterone enanthate is a once-a-week treatment for most men. Your doctor will determine how much you need based on age, body composition, health, symptoms, and level of deficiency.
How Do I Inject Testosterone Enanthate?
You will receive complete instructions for use depending on the brand of testosterone enanthate that you select. We also have online video demonstration links for you to watch. One of our medical advisors will also guide you through your first injection by phone if you desire.
Please contact our hormone clinic for more information about testosterone enanthate therapy during a free consultation.
This medication can be sold only with a prescription of licensed doctor endocrinologist. Please click the button below, fill in the form and we will call you back to answer all your questions.