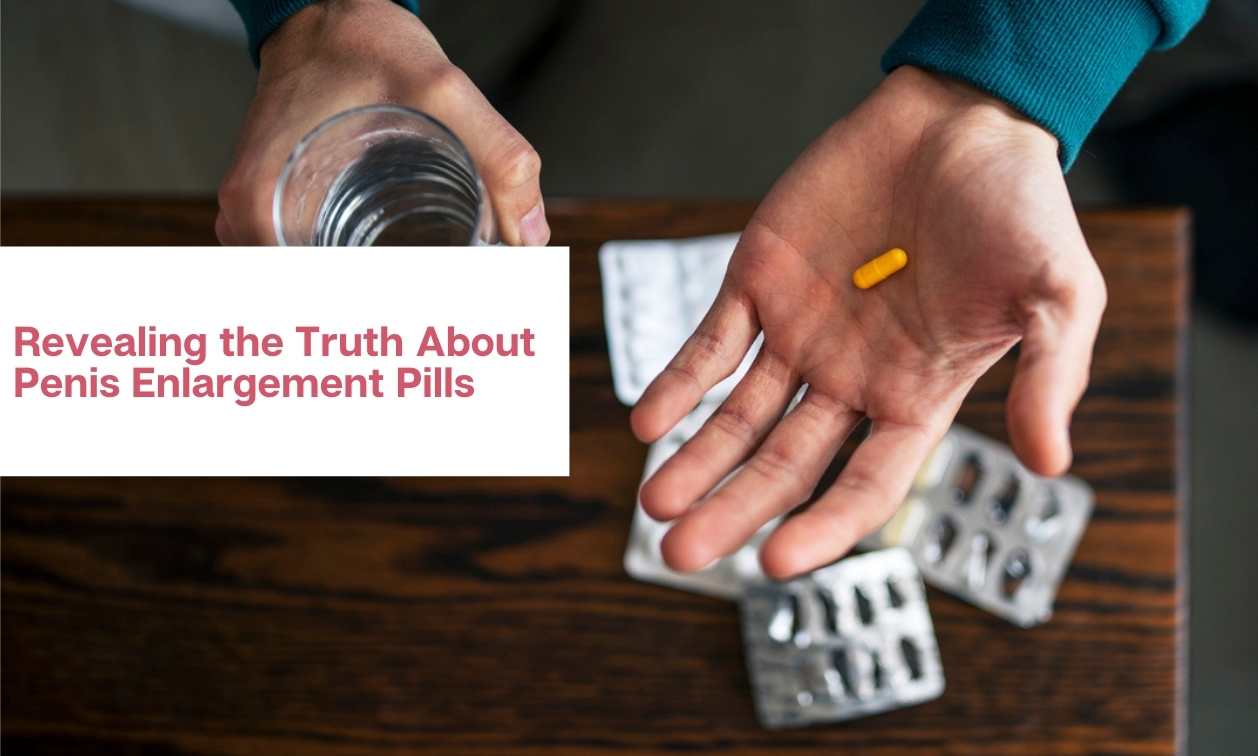 Revealing the Truth About Penis-Enlargement Pills
If you're a man on the internet, chances are you've been bombarded with advertisements for products promising to increase penile length and width – often called "penis enlargement pills."
Needless to say, these products are highly attractive to men who battle insecurity over their manhood. But do they deliver results as promised, or are they a waste of money? Should you even worry about your penis size?
Find out the truth about penis-enlargement pills, how they work, what side effects they cause, and what alternatives they have.
Why you should stop worrying about your penis size
Men are conditioned in this society to worry – obsess, even – about penis size. Part of this obsession with penis size is due to the marketing industry that promotes penis enlargement pills, but there might be other causes of this peculiar form of male angst.
According to research, "the average American erect penis length was estimated as 6 inches (15.2 cm) and circumference as 5 inches (12.7 cm." Other studies put the average length at 5.6 inches. Still others put the average length at around 5.1 inches, so it's safe to say that the number falls somewhere between 5-6 inches, depending on the sample set.
Unfortunately, most men think the average penis size is actually significantly larger than the reality, which leads to unnecessary shame.
Surveys indicate that about 30% of men, a huge proportion of the population, are dissatisfied with their genitalia. Only about 35% are completely satisfied with the size of their penis.
But women think differently. Surveys of females indicate that 84% of women are totally fine with the size of their partners' penises. A small minority actually wish their partner had a smaller penis.
The much more important aspect of intimacy, aside from penis size, is the confidence and skill with which you use it – and, of course, the ability to achieve and maintain erections.
That's what really matters.
What are penis enlargement pills?
Penis enlargement pills – sold most often over the internet – are oral tablets that are offered as effective ways to increase penis size.
Here are the important aspects of penis enlargement pills to keep in mind:
The vast majority are marketed as supplements and are therefore unregulated and untested. They are not approved by the US Food and Drug Administration (FDA) in the same way as pharmaceutical drugs are.
Due to the unregulated nature of penis enlargement pills, the ingredients list is often misleading. They might not contain the ingredients listed or they might contain ingredients (potentially harmful) not included in the list. You simply have no way to know for sure what you're getting.
Often called "male enhancement supplements," marketers may also promise higher energy levels and/or enhanced sexual performance.
What are the most common ingredients in penis enlargement pills?
Some of the more common ingredients contained in penis enlargement pills include:
Ginkgo biloba. Gingko is one of the most popular natural supplements on the market. While it is actually highly effective for boosting brain blood flow by dilating blood vessels, based on research, there is no evidence that it enhances sexual function or increases penis size.
Yohimbine. Sourced from the bark of the Central African Yohimbe tree, this supplement is often used to enhance sexual function. However, it does not increase penis size.
Maca. Maca, sourced from Peru's Central Andes, is sometimes called Peruvian ginseng. The root has certain applications for male sexual health, but not for increasing penis size.
Sildenafil. Most commonly known under the trade name Viagra, sildenafil helps men achieve stronger, longer-lasting erections. However, it does not increase penis size.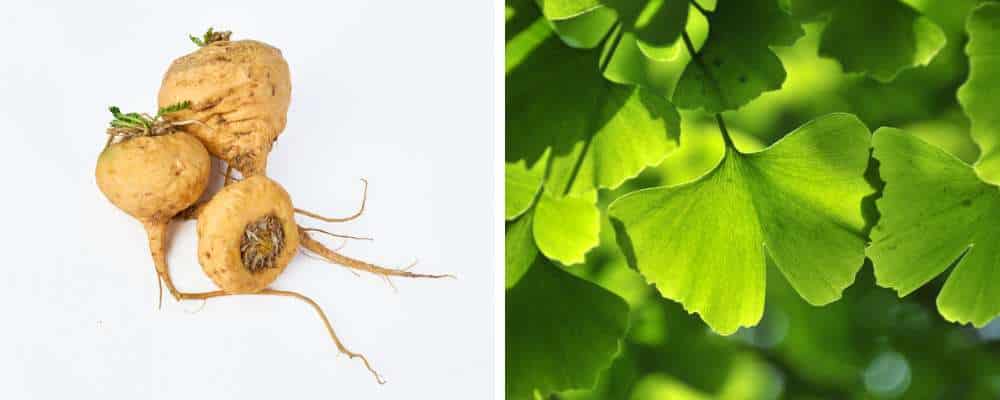 How do penis enlargement pills claim to work?
The main theory behind penis enlargement pills is that a combination of herbal and pharmaceutical ingredients work together to increase penis size. There is an unfortunate shortage of clinical evidence that they work as intended, though, for increasing sexual interest or for increasing penis size.
In addition to not working as promised, penis enlargement pills also come with an array of potential health risks, as reported in the medical journal Sexual Medicine Reviews:
"Treatment of small penis in normal men is supported by scant, low-quality evidence. Structured counseling should be always performed, with extenders eventually used by those still seeking enhancement. Injectables and surgery should remain a last option, considered unethical outside of clinical trials."
Do penis enlargement pills really work?
No. Penis enlargement pills, for the reasons we've discussed here, do not work. Furthermore, because they are unregulated, there is no way to know for sure what you are getting when you buy them. Manufacturers of these products are not required to provide any evidence of their efficacy or to conduct any clinical studies to prove that they work.
Your endocrinologist will be able to elaborate on the potential risks associated with penis enlargement pills. Always consult with an experienced medical professional before beginning any supplementation regimen.
What side effects do penis enlargement pills cause?
It's not possible to list all the potential side effects associated with the use of penis enlargement pills, since they don't always list the entire roster of ingredients.
However, the most frequently reported side effects of penis enlargement pills include:
loss of consciousness
difficulty concentrating
dizziness
headaches
mood changes
drops in blood pressure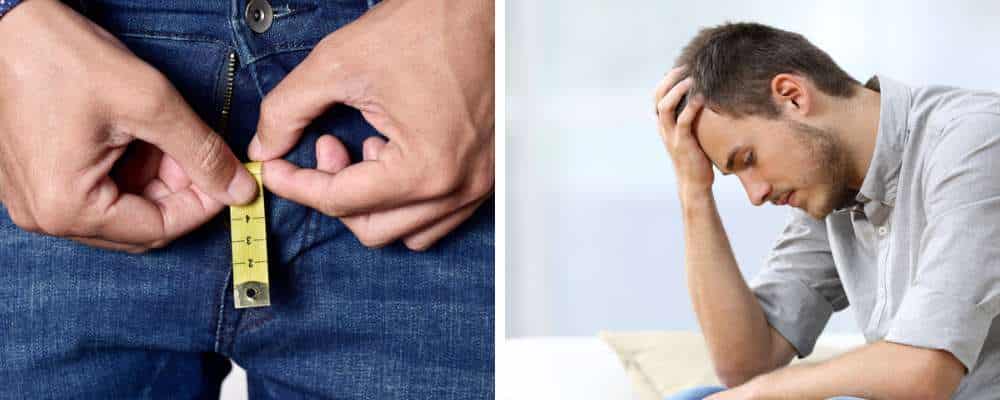 Penis-enlargement pills alternatives
Aside from penis enlargement pills, other products exist on the US market that also claim to increase penis size. Here are a few of the other most often-used penis enhancement products that men often try:
Vacuum pumps
These are also known as penis pumps. They are options of last resort for many men who can't take or can't tolerate Viagra for one of several medical reasons and for men who have undergone surgical prostate removal (Radical prostatectomy or RP).
Prostatectomy often results in penis shrinkage and erectile dysfunction. Vacuum Erectile Device (VED) therapy may correct the issue for many men, based on clinical data. From research published in Translational Andrology and Urology:
"There are clinical and basic scientific evidences showing that VED therapy improves erectile function and preserves penile size after cavernous nerve injury. The beneficial effect of VED therapy may be related to anti-hypoxic, anti-apoptotic and anti-fibrotic mechanisms. However, well designed clinical studies with long-term follow up are not available at this time."
Lotions
Lotions for increasing penis size contain mostly the same ingredients as penis enlargement pills and operate on the same theory. And, like pills, they are not regulated nor approved by the FDA or any other major regulatory body.
They are equally ineffective as pills and come with their own risks of side effects, including:
burning sensation
allergic reaction
rashes
Surgery
Surgery is the most invasive and riskiest, arguably, of all penis enlargement strategies. It is generally reserved for the most extreme cases after all other options have been exhausted.
Because of the inherent risks associated with any form of surgery, the potential drawbacks often outweigh the potential benefits, and for this reason most doctors recommend against surgery to enhance penis size.
The most commonly attempted surgeries to increase penis size include:
Insertion of implants
Injecting fat or another filler directly into the penile shaft. Unfortunately, the filler is often reabsorbed into the body, rendering the surgery ineffective.
Snipping the suspensory ligament to increase the length of the erection. Again, this comes with certain risks of side effects, particularly destabilizing the erection.
Once again, like the other remedies we've explored here, surgery is not typically effective at increasing penis size, and comes with enormous downsides. In fact, many medical professionals and medical societies consider surgery to increase penis size to be unethical, given the unfavorable risk-reward ratio.
Conclusion
There are no currently proven methods to safely increase penis size, despite the claims by marketers of penis-enhancement products to the contrary. Men who feel insecure about their penis size shouldn't worry, since the vast majority of women report being completely satisfied with their partner's penis size. Don't let unscrupulous marketers shake your confidence in yourself. The much more important factor in sexual satisfaction is how you use the tool you have, not the size of the tool.