Adults today have numerous high-quality brands of human growth hormone (HGH) injections available to counteract the symptoms associated with growth hormone (GH) deficiency. Saizen, by EMD Serono, is one such brand, offering options such as using 5 and 8.8 mg vial and syringes, or the 8.8 mg vial with a diluent cartridge and the saizenprep® reconstitution device. In this report, we look at Saizen results and reviews for adults, along with a timeline of when to expect specific benefits.
We will also share some of the Saizen reviews from our clients, and how treatment with HGH injections have changed their lives. Some will even explain how their before and after photos have also surprised them, surpassing what they expected to gain from balancing their growth hormone levels.
Hormone replacement therapy (HRT) is a highly complex therapy. HRT provides many advantages over other areas of medicine as it does not mask symptoms. Instead, it gives back to the body what it needs to function properly. Somatropin (HGH) is the biologically identical treatment that makes up for lack of somatotropin (GH), which the pituitary gland secretes multiple times during the day and night.
Do not expect your Saizen results to look exactly the same as what someone else receiving the same treatment might attain. Growth hormone plays many roles in the body, including supporting the following functions:
Cell Reproduction (Muscles, Skin, Bones, Hair, Nails, Tissues, Organs)
Metabolism
Immunity
Sexual and Libido
Brain
Emotional
Organ and Heart
Insulin and Glucose
Because the effects of GH are so widespread, one person may experience more of a decline in certain areas while someone else suffers in different ways. For example, one man may find that his erectile functions and libido take the biggest decline while another experiences mood swings, memory loss, and decreased focus. Someone else may gain weight and lose muscle mass. Of course, the lower a person's growth hormone levels, the more likely they are to experience widespread breakdowns.
This medication can be sold only with a prescription of licensed doctor endocrinologist. Please click the button below, fill in the form and we will call you back to answer all your questions.
Reviews and Results of Our Patients
I have always had plenty of energy to enjoy my favorite activities, such as golf, tennis, dance classes with my wife, and sex. Shortly after my 55th birthday, I noticed that I was starting to slow down. My joints began to ache, and little by little, I lost interest in all the activities I once loved. I ignored the situation for a few years, until the night of my 68th birthday, when we went out to dinner with some friends we hadn't seen for a while. One of my friends pulled me aside and said that I looked horrible and asked what was wrong. He said that he was surprised by the wrinkles and sagging skin I had developed. By the end of our conversation, he had given me your number and told me all about the HGH therapy he was receiving from your clinic. I had no idea, but now that I have been using Saizen for over a year, I understand why he always looks so healthy and fit. Everyone at your clinic has been amazing to work with, and I love the phone consultations rather than coming to the office. I never feel rushed, and my questions are always answered in language I can understand rather than confusing medical jargon. Thanks to Saizen HGH injections, I once again have the energy to dance, play tennis, and golf, and even my sex life with my wife is fantastic. I am also glad that I listened to my advisor and took before and after photos – my face looks so much younger now, with fewer wrinkles and less sagging. How can I ever thank you all for your help? You have made me a new man!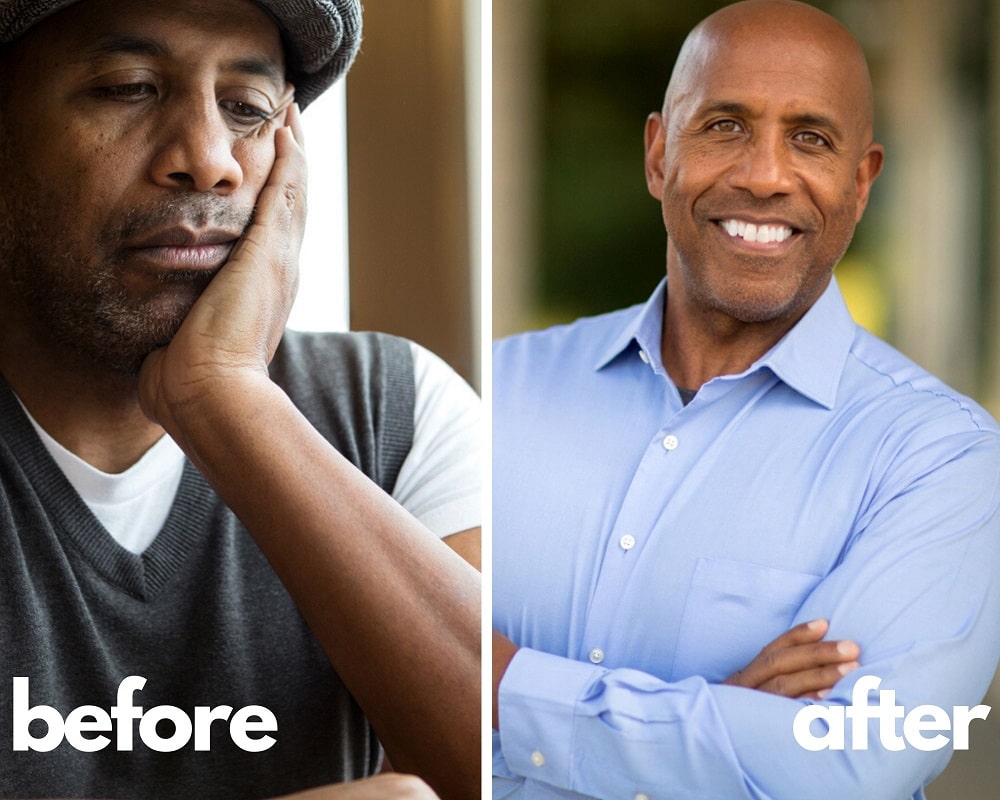 As soon as I hit menopause, all the symptoms that you always hear about started – hot flashes, brain fog, forgetfulness, night sweats, mood swings, and weight gain. I was getting so depressed, and the estrogen therapy my gynecologist prescribed didn't seem to help and caused me to gain more weight. Then, one day at lunch with a friend, my life changed as she told me all about her Saizen results. I had no idea what HGH therapy was, so she filled me in, and by the time lunch was over, I couldn't wait to go home and call your clinic. I cannot tell you what a pleasure it was to speak to the medical advisor at your clinic. She took so much time explaining how different hormones affect us in various ways. We arranged for my blood test, and I had my doctor send over the results of my latest physical exam from a few weeks before. That was certainly convenient. After the test results showed that my biggest issue was growth hormone deficiency, we discussed my treatment options and I selected Saizen as my brand of HGH injections. The Saizen reviews I had read about did not lie. It was extremely easy giving myself daily injections at home, and the results were astonishing. Within three months of starting Saizen, I lost 8 pounds, had no more hot flashes or night sweats, and my mood has improved immeasurably. I feel focused, happy, and am really enjoying life again. Thank you for helping turn my life around.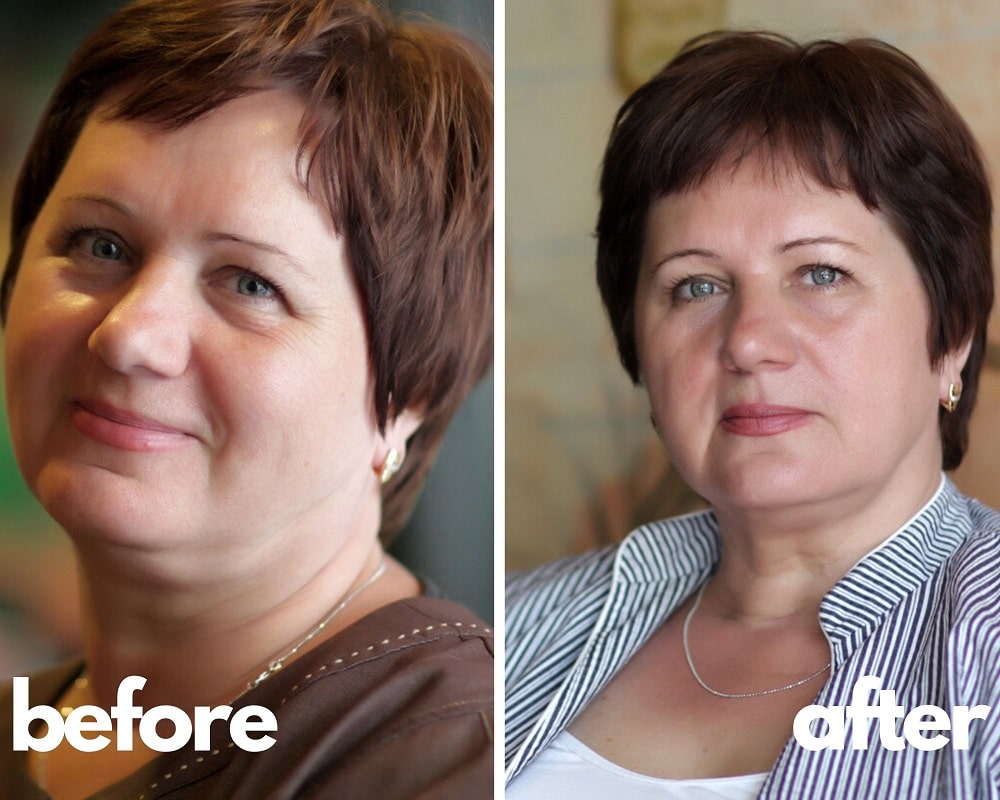 Approximate Results Timeline
Our doctors and medical advisors keep track of the Saizen results achieved by our clients. We compare these to the other brands of HGH injections we also prescribe to ensure that consistency remains across the board. The Saizen reviews are no different than those of Genotropin, Omnitrope, Humatrope, Zomacton, and Norditropin – all excellent HGH treatments.
The timeline below provides an estimate of when to expect specific benefits. Please know that individual results may vary by as much as a month or two:
1st Month: Most people experience better sleep, energy, mood, and focus
More restful sleep
Improved energy and endurance
Better focus
Decreased stress and anxiety
Happier mood
More positive outlook
Possible improved sex drive and sexual thoughts
Better sense of humor
Decreased inflammation markers – continues to improve throughout treatment
Increased self-confidence
2nd Month: Slight improvement in muscle tone, appearance of wrinkles, and body composition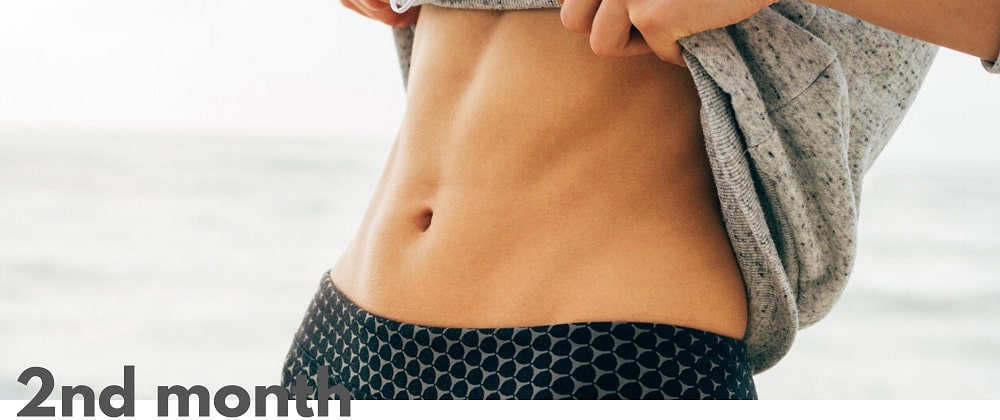 Reduced feelings of depression and brighter mood
Better metabolic functions to increase energy and facilitate weight loss
Improved muscle tone and better response to weight-bearing exercise
Enhanced sexual functions and pleasure
Skin tone shows reduced appearance of fine lines and wrinkles
3rd Month: Other people start to notice significant physical changes in body composition and appearance
Reduced joint pains and stiffness
Sharper memory and cognitive functions
Better hair growth and skin texture
Stronger nails
Decreased or eliminated hot flashes, night sweats, and PMS symptoms
Loss of abdominal and body fat
Increased lean muscle mass
Improved exercise capacity and faster muscle recovery
Immune system strengthening and faster healing
5th Month: Improved socialization and enjoyment in life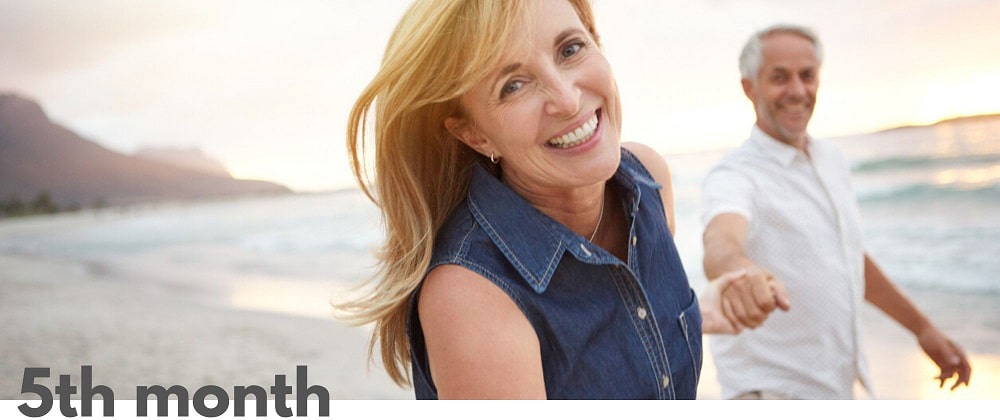 Significantly improved quality of life and enjoyment of activities
Feeling of happiness and well-being
Improved drive, productivity, and performance
Better organ structure, size, and functions
Lower cholesterol and blood pressure levels
Improved heart health and cardiac output
Bones beginning to strengthen
Reduced risk of conditions such as cardiovascular disease, type 2 diabetes, osteoporosis, dementia, obesity, and depression
These and many other benefits continue for an extended time with further treatment. Please contact our hormone clinic for a free consultation by phone to learn more about growth hormone deficiency testing and Saizen results.